As the snow melts and the trees start to bud, it's time to get those containment systems built for your new critters! See our best pallet chicken coops, pallet hutches, and pallet cages for inspiring projects that'll save you money, let you raise and protect your critters, and even teach the kids about raising animals. Remember – always check with your city or county to be compliant with any zoning or animal restrictions in your area. 1001pallets.com presents these projects as ideas only! Let's start with our Best Pallet Chicken Coops: from large to small, we've got many projects for your backyard or garden area!
Our most popular Pallets Chicken Coop – a simple design with an incorporated henhouse. This is adaptable to any size of the yard.
Here's an amazing, and beautiful Pallet Chicken Coop that also has an incorporated storage shed.
Want something that's whimsical or charming? We've got just the Pallet Chicken House for you:
Here's another straightforward idea – practical and very functional – Chicken Coop Made Out Of Recycled Pallets. It has an integrated porch, a chalkboard message area, and some cute decorative touches too!
Double-Upcycle with this great re-use of old doghouses into a Pallet Double Henhouse!
This is one seriously clever design. It should be called Robo-Coop… but you'll have to check it out to find out more!
Make your mornings cheery by looking out at this fantastic Angry Birds Chicken Coop!
But how about adding a garden bed to the roof of your henhouse? This Pallet Chicken Coop does just that!
This raised chicken coop is fox proof as it is housed at a stable yard. It is made from recycled pallets and an old bed base.
Lovely chicken coop house made from seven wood pallets.
 Here is a beautiful chicken coop, made from pallets, nails and asphalt plates.
Coopsicle: A design version of the classic chicken coop!
Red henhouse for 2 chickens, with rear door to catch the eggs.
That's it, the chickens are here and it's high time to build their henhouse to finally let them sleep in their "nest".
Luxury chicken coop made from repurposed pallets.
Small chicken coops can start at over $200.00 for a boring, generic cage. Why pay that when you could build this Pallet Chicken Coop for as little as $15 bucks, and customize it to your liking! I did things a little backward – I adopted the chicks before I built the pen, so I had to make a coop in a hurry.
We've seen several of the Best Pallet Chicken Coops, but what if you don't want to raise chickens? Well, get ready to be impressed with this Pallet Rabbit Castle Hutch!
From practical to loaded with whimsy, here's another Rabbit Hutch/House that you'll love: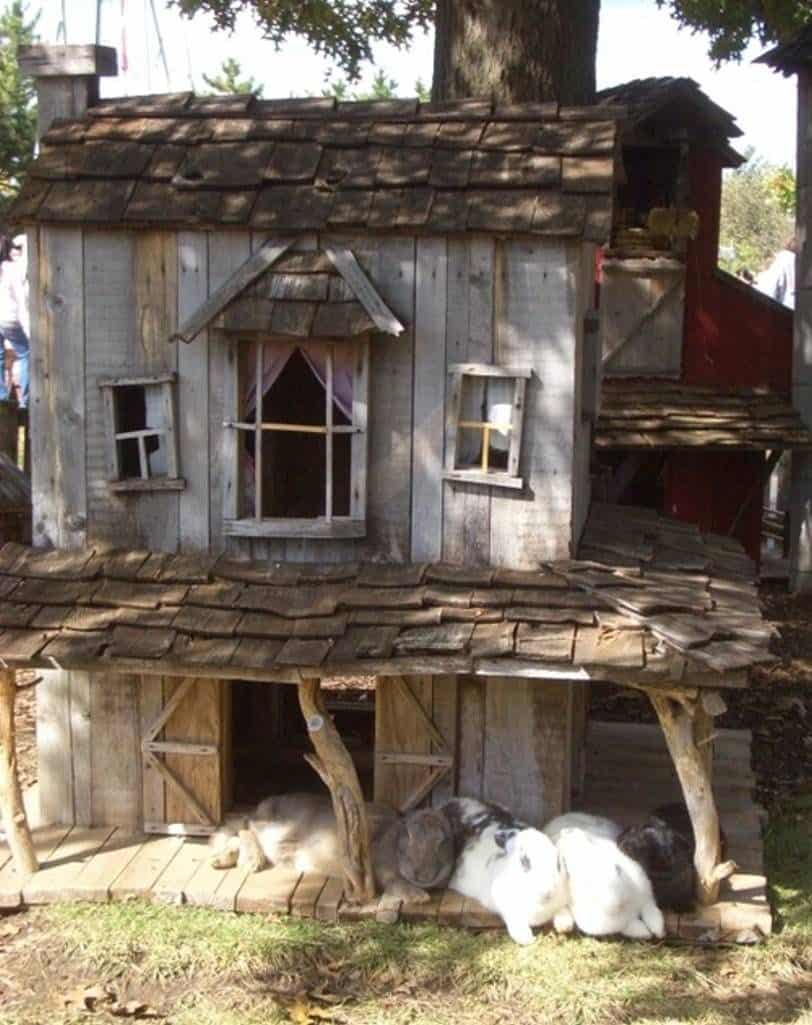 Don't forget your other furry friends – and we're not talking about a relative! Dogs and Cats have a place in our hearts and homes too. Check out this crazy-good Dog Bunk Bed setup:
Of course, there's more! Maybe you only have a little room – then make this adorable pallet dog bed!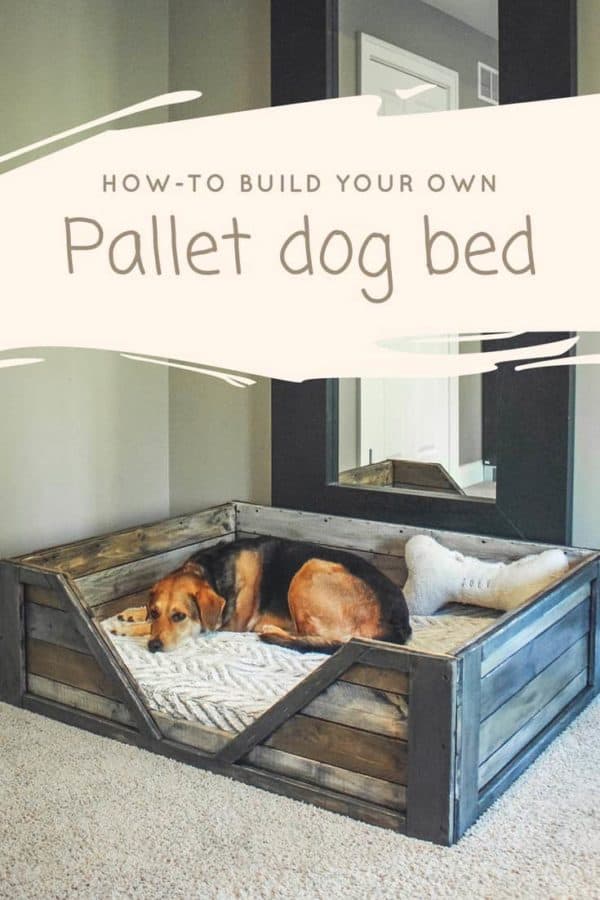 Me-WOW: Don't forget the kitties! Here's a three-for-one Cat Tree, Cat Tunnel, and Outdoor Cat Patio Enclosure! There are links to the patio enclosure provided since all the projects were made for the same herd of spoiled kittens. Yes, they're mine, haha – HS
Last but not least, let's not forget the birds, bats, butterflies, and BEES! If you like to eat, we need bees!