I made this Double Pallet Chicken Coop by merging two repurposed doghouses that I'd made from pallets! So, this coop is a double-upcycle!
Double Pallet Chicken Coop – use empty doghouses to make this chicken-coop conversion!
Poulailler en palettes. Au début, fabrication de 2 niches pour les chiens qui ensuite ont fusionné.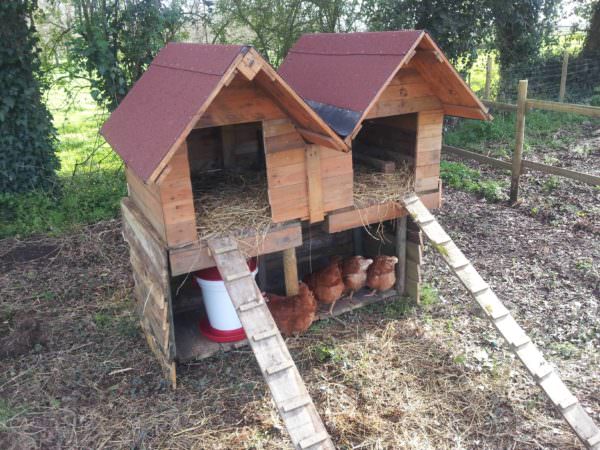 If we're talking doubles, how about Pallet Pet Bunkbeds too?