Love the beach? Sure, but who can afford living there? Instead, bring the beach and that gorgeous Coastal Living style to your home using pallets! Make your outdoor living area a vacation escape you can use anytime!
Coastal Living in your backyard or outdoor living space is easy when you have pallets!
You can't have coastal living without having a Pallet Beach Lounger!
Bring the beach indoors with this Beachy-Keen Coffee Table!
Even if you don't own beach-front property, you could make a Man Cave (or Woman Cave) in the Coastal Living style like this Reclaimed Pallet Beach House project.
Make some art that reminds you of the beach like this Pallet Wood Beach Trash Art.
Bring the fresh colors of beach homes indoors with this beautiful Whitewashed Pallet Headboard.
What's kicking back on a beach deck without some great Pallet Adirondack Chairs?
You have to have a Pallet Palm Tree to create that Coastal Living feel!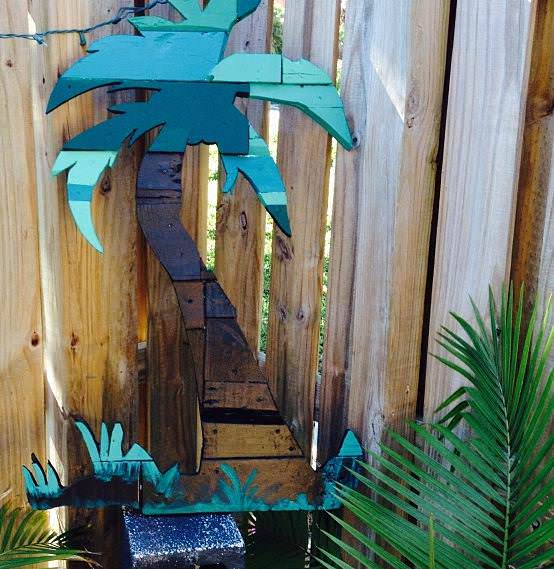 Cool colors in delicious pastels bring that Coastal Living style to life with this beautiful Pallet Sofa Set.
Lounging at the beach can be even better with this Pallet Day Bed.
Light and airy design is a beautiful aspect of Coastal Living – plus making the most of the small spaces like this wonderful Pallet Desk and Shelving Unit.