With these 45 wooden pallet bars as inspiration, your dreams of having your bar at home or in your garden can quickly become a reality! Build your own bar and kick back with family and friends to enjoy a delicious beverage or cocktail. To keep costs down, build the bar from pallet wood - and prevent them from the landfills too! The pride you feel will make those beverages even tastier!
Some of our Crafters have fantastic talent and creativity, and they have graciously shared their designs. They've made some great bars - both indoor and outdoor, Tiki-style, casual backyard ones, U-Shaped, L-Shaped and more. Look at the selection of wooden bars we've compiled, and you'll undoubtedly be inspired to make your own!
Wooden Pallet Bars are ideal projects for the pallet neophyte!
Here's a bar that is perfect for indoors, but can be moved outside for that rowdy poolside party. Serve your favorite beverages, from espresso to beer across this bar, and your family will be amazed! Stainless steel hardware, locking casters, and a satin finish with a deep espresso-colored stain allows this bar to integrate into an elegant, refined home, or poolside to get that party started!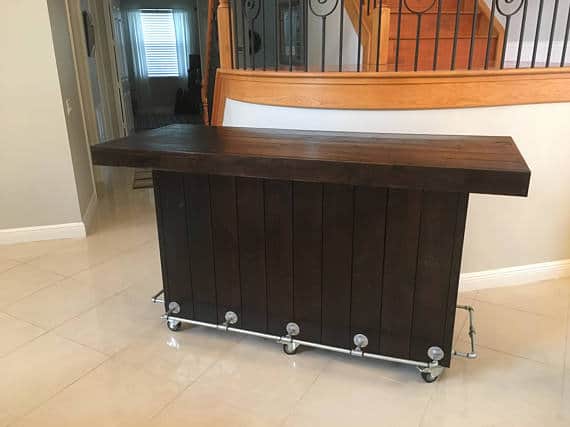 Keep it light with this open, airy pallet bar. It is an elegant way to add a bar to your outdoor living areas. This idea was made of cedar, but it was easily adapted to pallet wood!
Make a bar with a little bit of style: add a concrete top! This Instructables idea is brilliant, and makes a durable bar for outdoor fun!
You don't always have to leave the pallets in their bare form. Paint them and add some metal for an industrial look!
This pallet patio bar lets the partygoers know when you're open for business.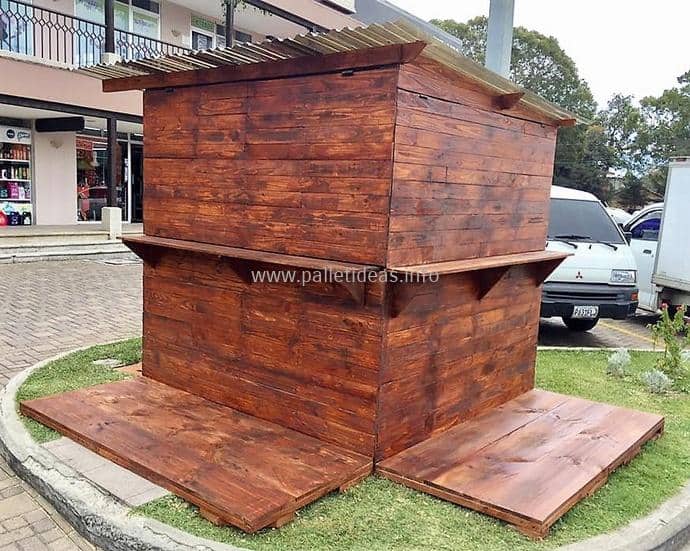 Check out this LED-lit pallet bar found in Equador!
Use a torch to give Wooden Pallet Bars a unique look!
Add visual interest by alternating wood types or staining half of the boards!
Build a party-on-tap beer bar and be the host with the most!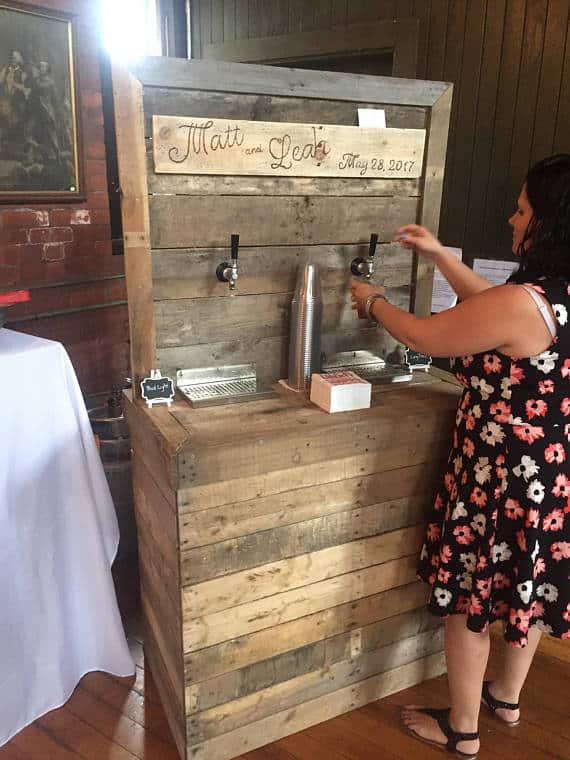 We're sure that your next spring project will be to make yourself a summertime bar! If you need to determine the size of your bar, here are the standard dimensions of pallets in different countries, this may help you.
Sale
Wooden Pallet Bars like this little movable one made from recycled pallets & an old baby carriage. (source)
Bar counter for a Belgian organic craft beer, all made from old recycled pallets. (source)
This astounding pallet bar project is a complete outdoor bar with a 70 square meters terrace, entirely made from recycled pallets & wood. (source)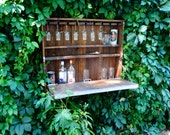 Another outdoor mobile bar made from reclaimed pallets, with storage below for the stools. (source)
Beach bar entirely made from repurposed pallets, for those on a tiny budget :) (source)
Named the « Cocktail bar,» this outdoor pallet bar was made for a Belgium festival by designers Esposito Sébastien & Henricy Gautier. (source)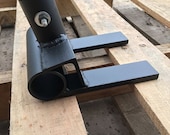 Pallet/Skid Buster
Simple, easy to use product for skid/pallet dis-assembly. Can be used for your fun DIY projects or large scale dis-assembly. Can also be used to strip dock and deck boards. If the standard dimensio...
An ephemeral pallet wood bar made for a show by the French theater company Rara Woulib. (source)
A beautiful bar counter made from two repurposed pallets and an old wardrobe door for the top…perfect for a garden summer bar! (source)
Need an outdoor pallet bar for next summer? This one was made from old wooden pallets and old lariat rope. (source)
Kitchen bar or island by reusing an old furniture and screwed some pallets on it. (source)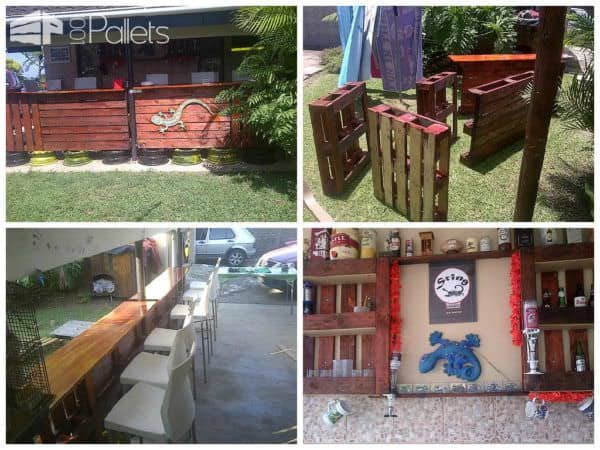 A home-made bar made by reusing eight wooden pallets. Everything was made from pallets in this bar except the base which was made with old car rims. (source)
Restaurant bar made from discarded pallets for the Antica Fiera di mezz'Agosto festival in Lastra a Signa. (source)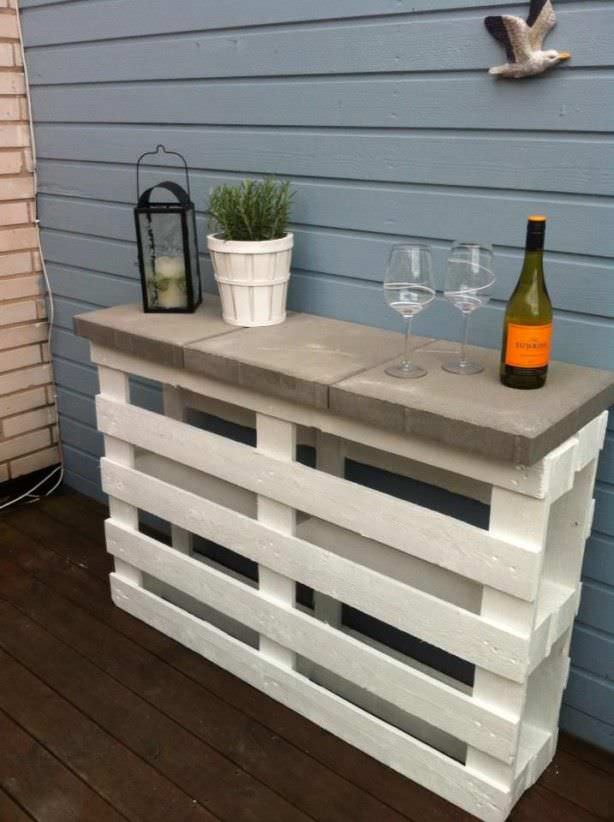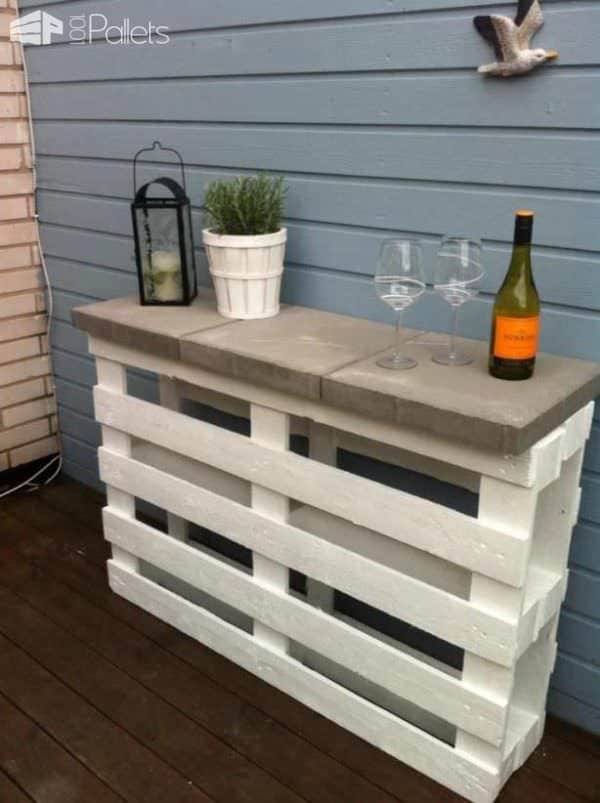 One of the most simple & cool pallet bar you can make at home! You'll need only two wooden pallets, white paint & 3 pavers…that's all :) (source)
Want to build this easy pallet bar? Download our FREE PDF guide and build this pallet bar in 2 hours!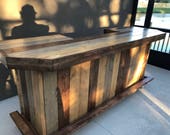 Indoor bar with a U-shape form made from 3 recycled pallets & with a jarrah timber for the finish. (source)
Another simple bar made from 2 pallets & 3 ground plates, perfect for your outdoor terrace! (source)
If you like outdoor gatherings, why not create Wooden Pallet Bars like this one? An outdoor pallet bar realized around a tree, think about it for your next big party :) (source)
Outdoor bar made from reclaimed pallets and concrete stepping stones for the countertop. (source)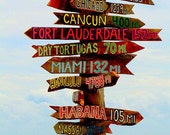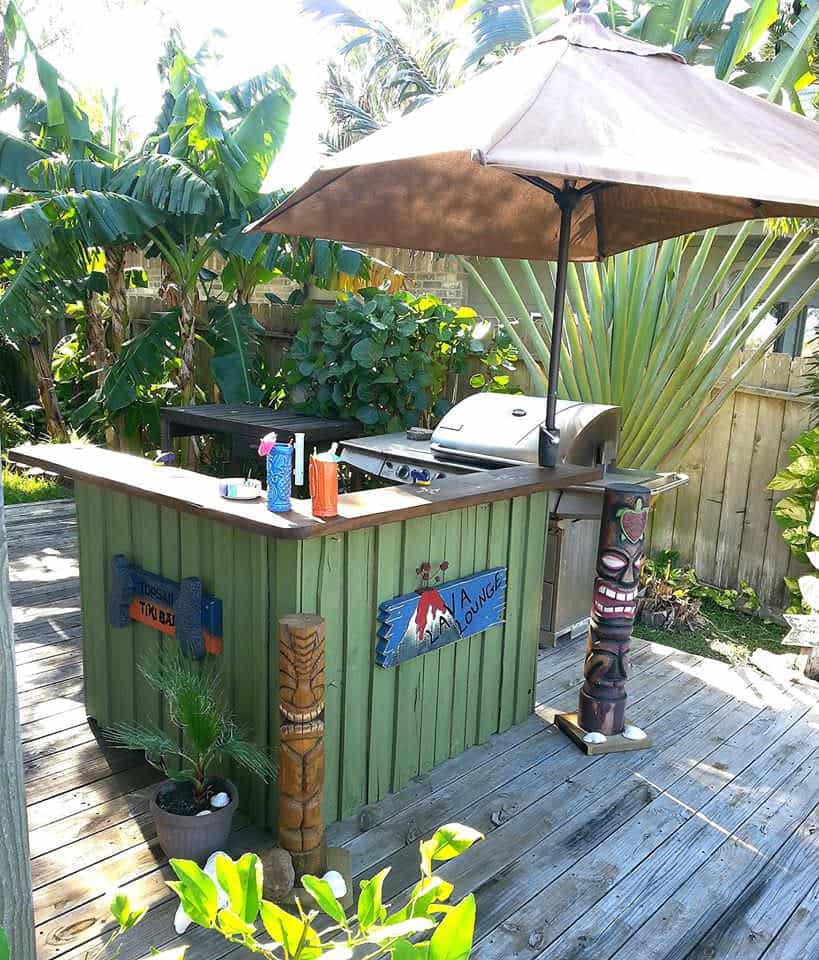 Build Wooden Pallet Bars like this fantastic Tiki bar made from two 48 x 40" wooden pallets and one 12 x 2" board for the countertop. Nice :) (source)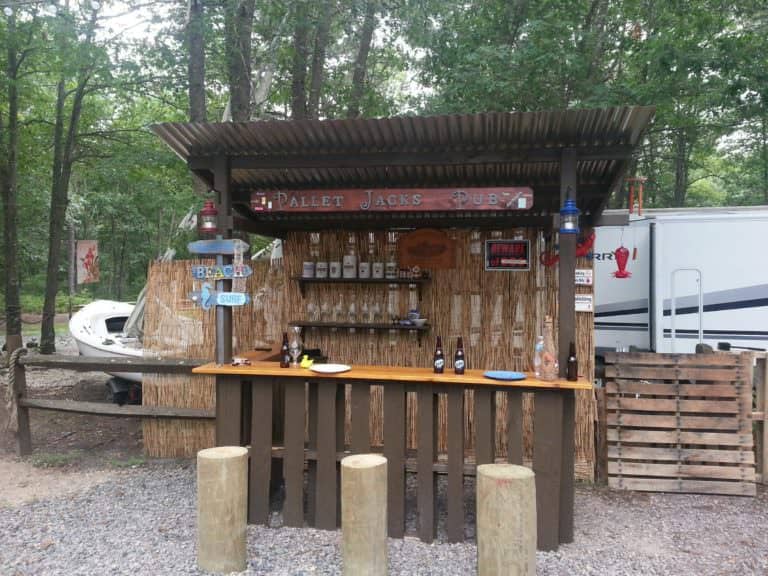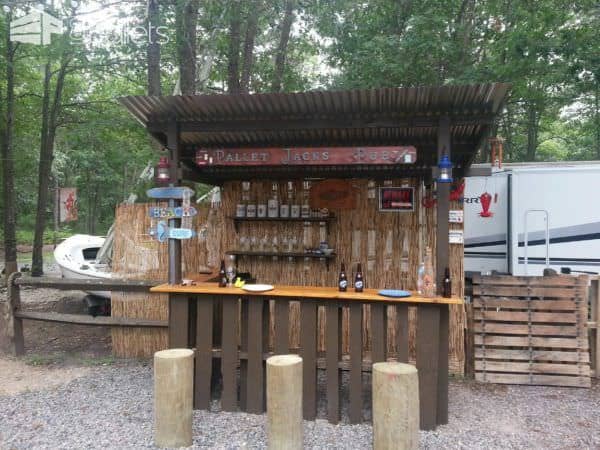 Tiki bar on the Jersey Shore made from 8 discarded pallets and some lumber wood. Total cost for this bar: 180$. (source)
Counter/Bar for a local Tea Shop entirely made from repurposed pallet wood. (source)
This bar is made out of old discarded pallets and covered with palings & a red gum top and shelf. (source)
This gorgeous bar features an outdoor L-Shaped bar & its high chair, made from different kinds of reclaimed pallet wood. (source) Wooden Pallet Bars like this can be ideal for indoor applications.
Beautiful Indoor Bar made from 3 big recycled pallets. (source)
U-Shaped bar made from mainly recycled cedar wood pallet. (source)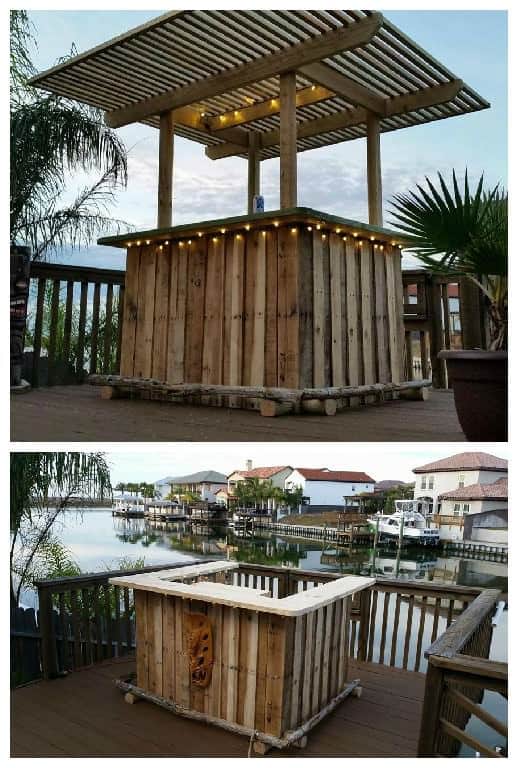 Another Tiki bar, perfect for your backyard. This one was made from 3 discarded pallets for the base, and a pergola top added (but not from pallets). (source)
A simple outdoor bar made from 4 recycled pallets, 3 for the legs and one for the top. (source)
his Wooden Pallet Bars like this whitewashed project consists of an outdoor bar and its two chairs, all made from recycled pallets & field wood. (source)
Modular bar and all the furniture (chairs, coffee tables) are made from recycled pallets by "Le Collectif Nomade." (source)
Garden Tiki bar made from 3 recycled pallets, 1-inch plywood for the countertop and colored deck stain. (source)
Backyard Tiki bar made from 2 repurposed pallets, perfect for the BBQ :) (source)
Terrace room bar made from 3 pallets & painted with a black oil stain. (source)
An indoor bar made from 2 pallets (1 for the front and one split in two for the sides). (source)
WOW - Massive events bar entirely made from recycled pallets and with a surface of 25 square meters! (source)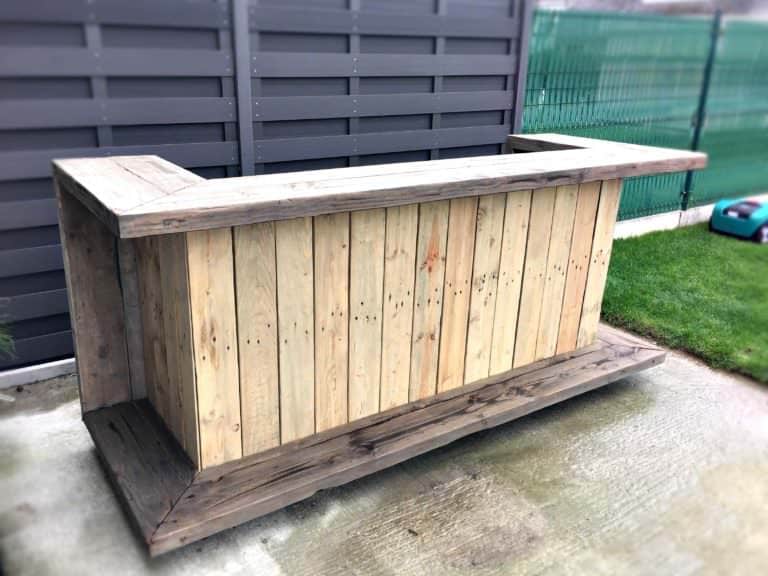 This bar was used as an outdoor kitchen and all made from pallets, outstanding job on this one with a near-perfect finish! (source)
For the girls out there, a nice outdoor bar made from two recycled pallets and painted in a beautiful pink color. This Wooden Pallet Bars idea is movable with its four wheels. (source)
That's all folks! You now have seen 45 awesome wooden pallet bars to inspire you for your next pallet project!
If you need more inspiration, feel free to browse our categories dedicated to pallet bars, we have hundreds of ideas & projects for you!
Have you already made a cool bar from pallets? Please share it with us, and we will publish it! If you need more ideas, visit our category dedicated to bars!
And before starting your next pallet project, do not forget to visit our resource pages that could help you:
Enjoy & Happy Palleting!