Tiki bar on the campsite I have on the Jersey Shore near Long Beach Island. It took one day to construct with eight pallets, and a few pieces of store-bought lumber.
Pallets = Free, miscellaneous lumber and materials around $180.00. Lots of fun to accessorize with fun signs and lighting. It's the envy of the neighborhood!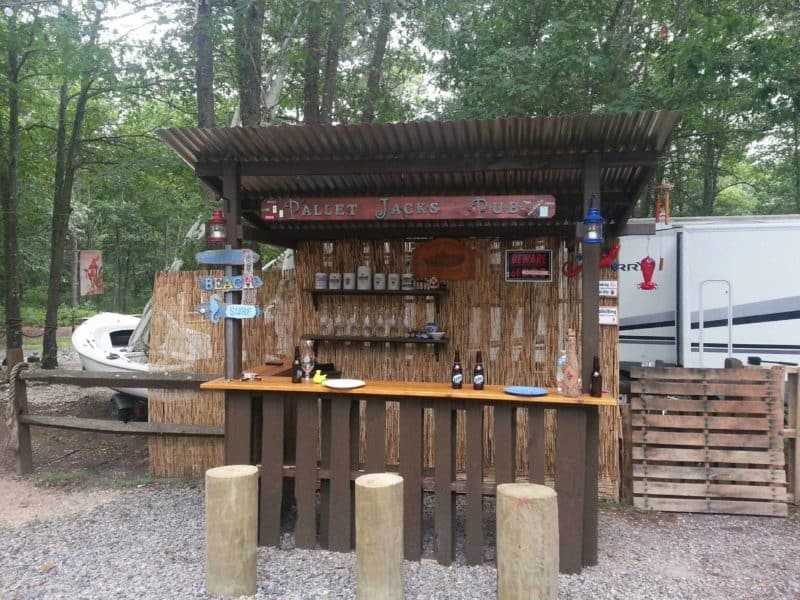 Do you want to make a fun outdoor bar for your deck, backyard patio, or garden area? In two hours and with only two pallets and a few miscellaneous supplies, you'll have a mini party-bar that you don't have to elbow up to! Check out our tutorial (with video): Easy DIY Project: Pallet Outdoor Bar!