Wine crates, fruit crates, beer crates, packing crates and more generally wood crates add retro style to your home. They're quite popular as an upcycling medium because many arrive decorated. Vintage wood boxes have stunning artwork. People regularly ask where they can find free wood crates – and you'll have to be a bit of a detective, but they do exist.
It takes patience and effort to find free wood crates & wine crates
To create a unique wooden crate furniture piece for your home, you'll need patience. Plan on scouring the internet and consider setting up a recurring Google search. Use apps and check your local community sales sites such as craigslist.com. One significant way to help your luck is to network. Speak to the employees at stores most likely to have crates. Think of any store that receives large quantities of breakables, mainly imports. Most use cardboard, but high-end importers still use wood for expensive items. Offer to pick up after-hours or before the store opens to minimize disruptions. Don't expect any help loading and come prepared with a friend if necessary. Never leave any messes behind. If some crates are too damaged, leave them stacked as neatly as possible. Courtesy is critical when your network for free stuff!
List of possible sources of cheap wood crates & wine crates
Craigslist (although many listings are now sales):

be prepared to pounce as free crates & pallets go quickly
Sellers won't typically hold free items

Phone community sales apps may have free stuff:
Liquor stores – but think smaller, "mom & pop" places first
Wineries & Vineyards -don't be afraid to ask for damaged ones, you can piece them together
Gift shops
Grocery stores, especially those with a liquor department
Construction sites
Hardware stores & home improvement stores, don't forget smaller, "mom & pop" places first!
Motorcycle dealerships (large-size shipping crates)
Glass companies
Home décor centers
Arts & crafts stores
Garden stores & nurseries
Pet supply stores
Look at all those small shops around you that receive in a lot of breakables. Some shipped in crates
Costco & Sam's Club – both receive a substantial amount of wine and high-end liquors
This shipping crate is listed for free on a southern California craigslist search. It holds helicopter parts, but look at the cool stamps and labels that could be incorporated into a bitchin' man cave!
This oversized wooden crate is for sale on a southern California Offerup search. It sells for 10 dollars. That is a coffee table or bookshelf in the making!
If you have a favorite adult beverage, chances are you'll find a corresponding shipping crate on Etsy.
Find vintage vineyard crates on Etsy.
This shipping crate is a quick-assemble wood crate for shipping motorcycles. Frequently, dealerships will advertise locally for "come and get it" free pickup days. Or, buy a new bike and ask to keep the wood crate. Your administrator had no shame and asked for the pallet that her motorcycle was delivered on :)
If you can't find free wood crates & wine crates, you can buy them for a few dollars each
Can't find free wood crates or wine crates? Watch for bargains and check sites frequently, you could find some cheap wood crates on those sites. If you want ornate crates or panels, you'll pay a premium. Used and upcycling stores like Goodwill, Salvation Army, etc. Were you aware that Goodwill has an online bidding site?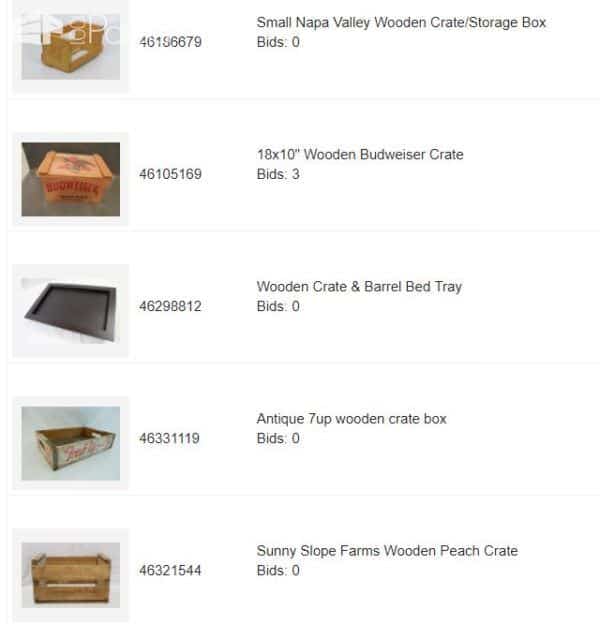 Swap meets flea markets & garage/yard sales. Ikea has wooden fruit & wine baskets starting at $10.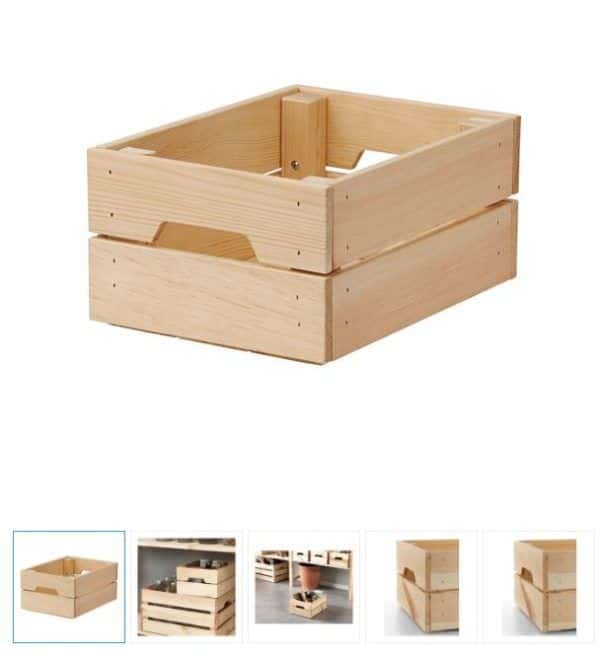 Hobby Lobby has a variety of wooden crates beginning at $8.
Home Depot has a variety of wood crates ranging from $9.
Lowe's has several wood crates, and the price starts at $13.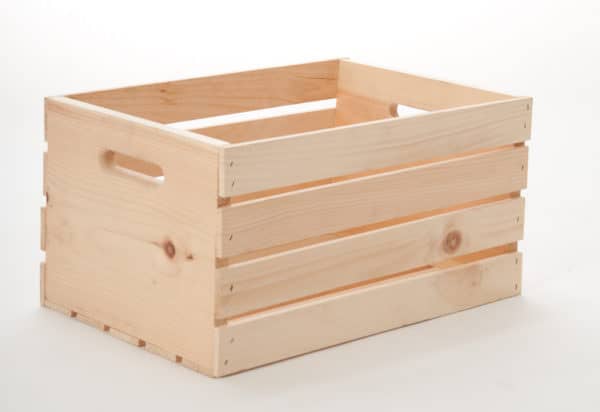 Michael's has several wood crates beginning at $6.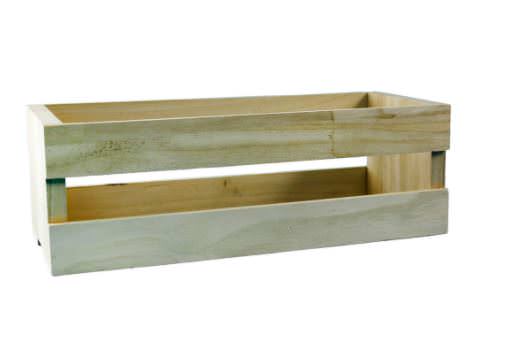 Jo-Ann Fabric & Crafts has a variety of wood crates beginning at $10.
Those Liquor & Wine "mega-stores" such as Bevmo or even Amazon.
Other online stores:
eBay
wayfair.com has a broad array of containers
etsy.com has a vast assortment of crates in many styles/colors/sizes for your home
Pinterest is an excellent source of DIY inspiration as well as boxes for sale
Offerup ( phone app) – search for items you want on the go.
Letgo (phone app) – search for items you want on the go.
If you have other sources for free wood crates or wine crates, please let us know! Are you searching for raw wood pallets for your next DIY project? Do not hesitate to check our classified ads section where you can find some free pallets in your area! More tips on where to find pallets for sale?
Do you want to learn the best way to store apples, crates could be helpful in for this!