I made this Bbq Surround Pallet Table to fit a "Big Green Egg" style of barbecue. I assembled this from various types and sizes of pallets found locally. Then I trimmed it with cedar and topped it with a corrugated metal roof.
Bbq Surround Pallet Table is handy, even if with afternoon rain showers! Guaranteed to make those family gatherings and outdoor living areas memorable.
First, I found some industrial pallets with 4×4″ pallet stringer posts. I used those for the four corner support pieces. Next, I framed out the lower shelf and upper table, securing to the four 4×4″ posts. I added in pallet deck boards to enclose the table top and shelf tops. Then, I used more deck boards to frame out the roof, adding extra support at the corners. I had to add in a small pedestal to raise the height of the Green Egg to where I wanted it. Additionally, I placed some fire brick as the base and surround of the bottom of the BBQ. Finally, I trimmed it in cedar planks and added hooks for utensils and supplies. I sealed it with an outdoor polyurethane with UV protection.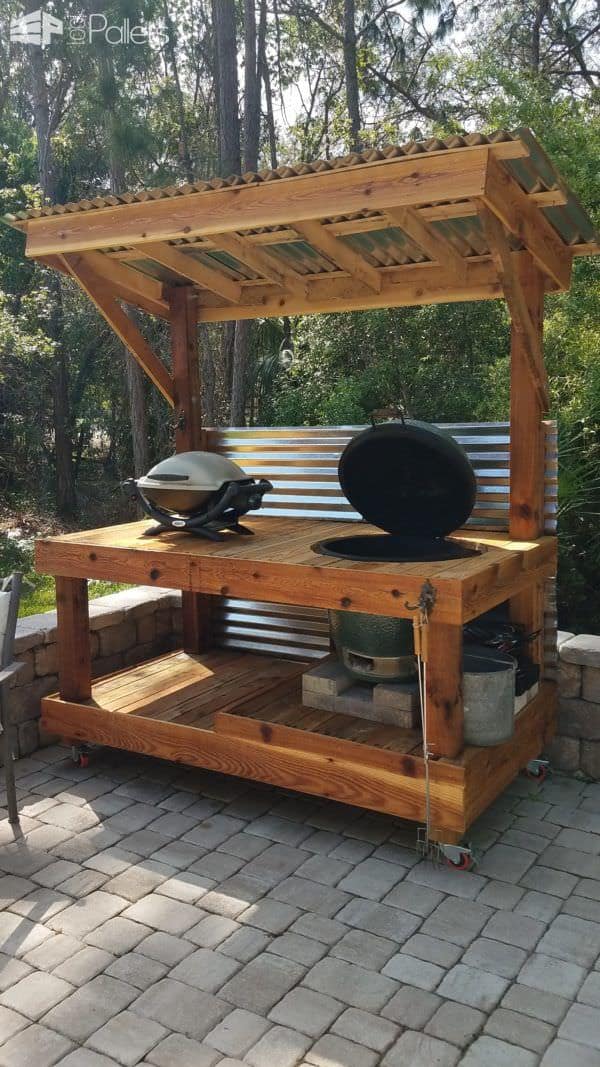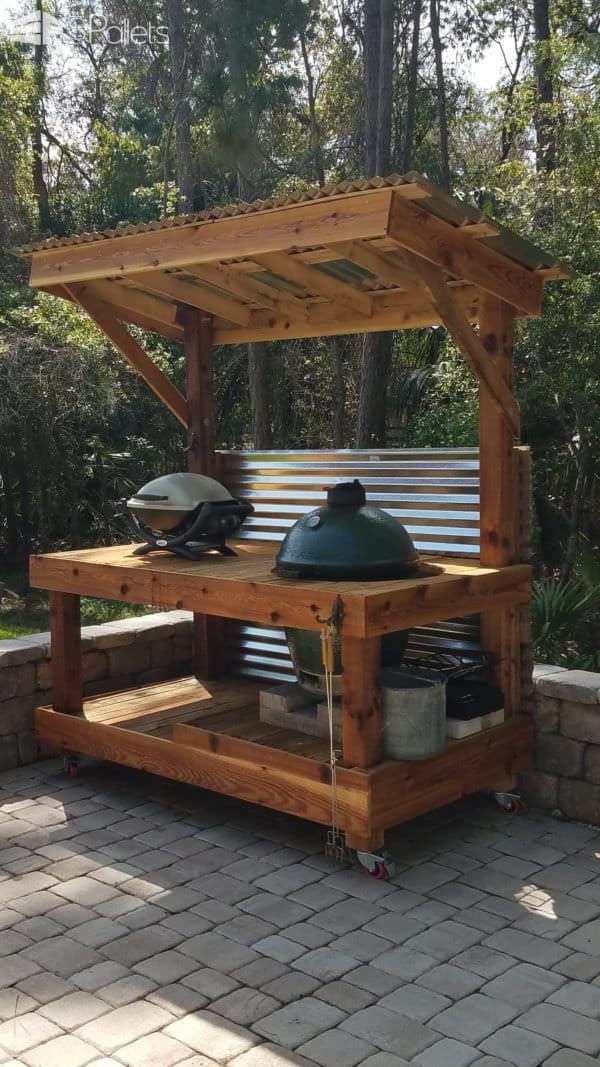 Don't forget a Pallet Bar for those festive occasions!