There are many ways in which people across the USA are using their old pallets they receive daily to make practical things for use around the house. It is amazing to see how creativity can be done by using such simple things as part of a pallet.
Among the millions of possible ideas that can be garnered from a simple pallet, this article is meant to give a few ideas to use for anyone interested in designing their pallet barn door. Besides finding the pallets you will need for your project, you are going to need to find the best barn door hardware.
The right hardware will make your barn door come alive with personality.
Gathering Pallet Boards
Pallets are easy to find. There are many possibilities to find the pallets you will need to build your door. First, search at your local warehouses around town and phone around to see if the foreman there has any old pallets he may be willing to donate for your DIY project. Don't go digging in the trash bins until you call for permission since this may be illegal in the local law enforcement codes.
You can also visit our classified ads section to see if someone is giving or selling wood pallets in your area.
If you can't find some at a local warehouse, you can purchase these wood pallets already disassembled online or at a local DIY depot.
Disassembling the Pallet
Once you have acquired your materials in a raw form, you will need to disassemble your materials.
You will need at least 10 square foot of the board, which is equal to 1″ x 3″ x 6′ boards. Once you have your boards, you can build your base with your carpenter tools.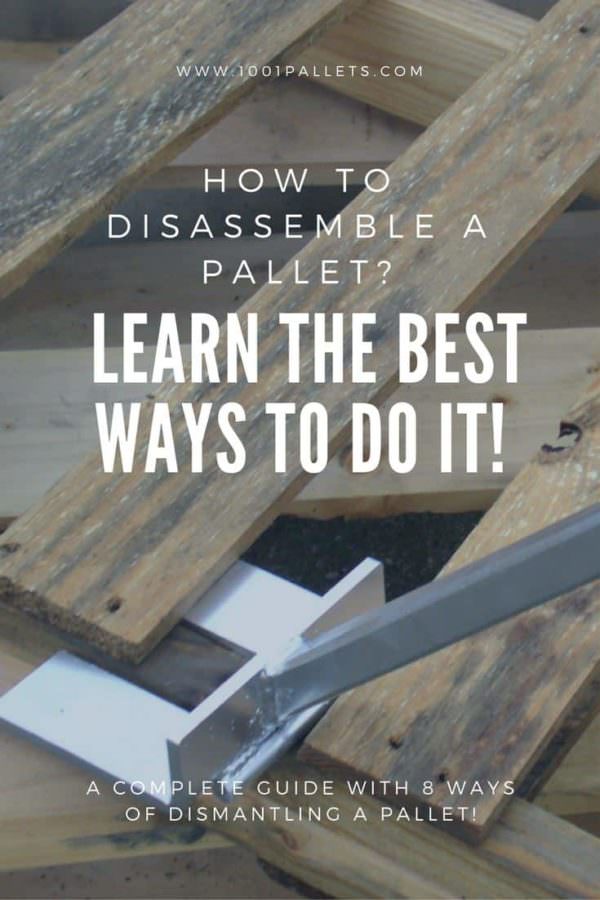 Assembling Your Barn Door
As your barn door comes together, make your choices about the style. Decide whether you want your barn door to be rustic, plain, varnished, or sanded. Each one of these styles will make a difference in the way your barn door will appeal to the other members of your family, friends, and yourself.
You want to make something you will be proud of. If you're going to post your creation on social media, you will want to make your barn door as close to the image you have envisioned as you can. If you are unsatisfied, you can do your DIY Plan B, which is the renovation of barn door Plan A.
Hanging Your Barn Door
Once you have assembled and prepared your barn door according to your Plan A, then you can break out your barn door hardware which you have picked out. This will require more patience and skill because you will have to hang your barn door in a particular room in your house. All of the barn door hardware comes with instructions. All you have to do is follow the DIY instructions that come with the device and you will have no problems since barn door handing experts have written these instructions.
Checking Your Barn Door for Defects
Before signing off on your DIY barn door project, stand back about five to ten feet from your barn door and give it a once over, to make sure there are no sagging areas, the rollers are correctly set, the guide on the bottom of the door you assembled is working correctly, and a general sense of proportion is present in the work. Once you feel comfortable with the assembly of your barn door, there are options aesthetic options you can make.
Aesthetic Options: Plan C
You may not need Plan B at all, but Plan C is the aesthetic options you can use for your barn door. You can choose to install a peephole into your door or a camera so that you can view whoever comes to your door.
Only use this option if your palleted barn door is mounted on the front of your home or the entrance to where your visitors are expected to enter your home. Secondly, your barn door can also have a wreath or a family name plaque hanging on your door.
Lastly, if you feel you can master a DIY window inside your door, then you can take the door off its hinges and install a small window inside your barn door. This will give you a bit of light which is always a nice feature.