Our little boy was getting too big for his cot. We took the DIY pallet project option and built this Transitional Children's Pallet Bed. As anyone with children knows, beds designed for toddlers are very overpriced so the DIY pallet bed option was a budget-friendly and ultimately fun choice.
We built this Transitional Children's Pallet Bed on wheels for easy rearrangement and cleaning!
We found three pallets that we ended up using for this DIY pallet bed project. Once we had a mattress size (160x70cm) we could build the bed around it. We still needed something to stop our little one from rolling out, which was why we needed 2.5 pallets. Otherwise, we would've only needed two pallets to create the headboard, footboard, and frame.  First, we cut the ends off to form the base. The off-cuts were used to make the headboard and the third pallet was used to make the footboard and side pieces. Once it was assembled, we applied chalk paint and waxed over it. Finally, we added the locking casters, and our son is very happy!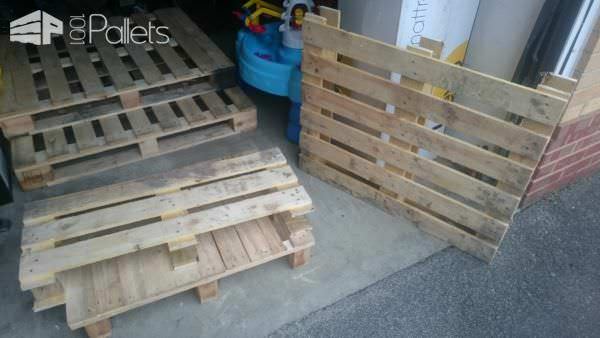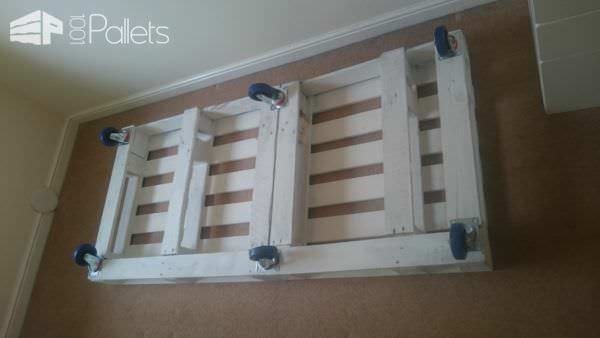 While you're at it, add a great Pallet Desk Idea to your kid's room! Here are other great Upcycled Furniture Ideas that you may want to implement in your kid's room.