I made this Scrap Pallet Wood Side Table using cutoffs and leftovers from other projects. This project is an inspirational and creative way to use those scrap pieces you have leftover!
Have scraps and cutoffs? Make a smart Scrap Pallet Wood Side Table!
You will need plenty of carpenter's glue and a 16 gauge nail gun with finish nails. Additionally, you need to use a planer to surface your wood. The wood pieces only need to be even and smooth on one side for a finished table top.  Avoid applying too much glue to minimize cleanup. Finally, choose the finish you want: stain, aged/weathered, painted, or just sealed and natural. Whatever you opt for, make it unique!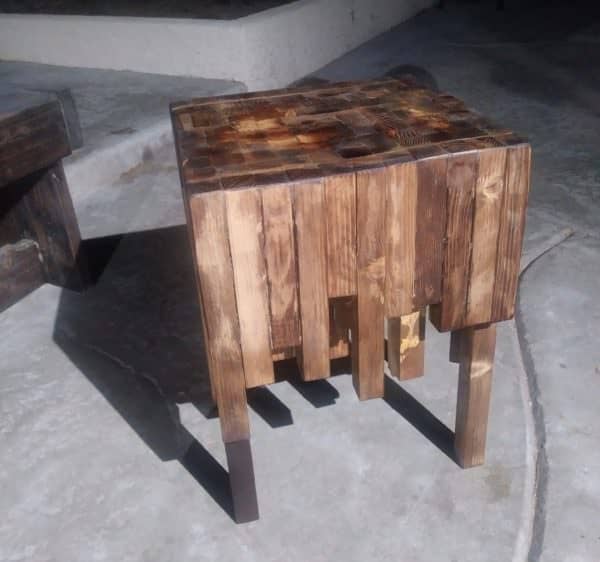 Make a Pallet Wood Pirate's Chest! Make a Beer Cap Table Saw Push Stick – DIY Video!