Tools are heaven-sent items that help you accomplish difficult tasks with the ease of a comic book superhero. When it comes to diversity, tools can help with something as simple as transforming a living room side table to a project as advanced as recycled bed frame designs. Basically, having a wide range of tools can inspire you to develop ideas that make your home an aesthetically better place to live in. However, in line with the factor of creation, there will also be the process of division.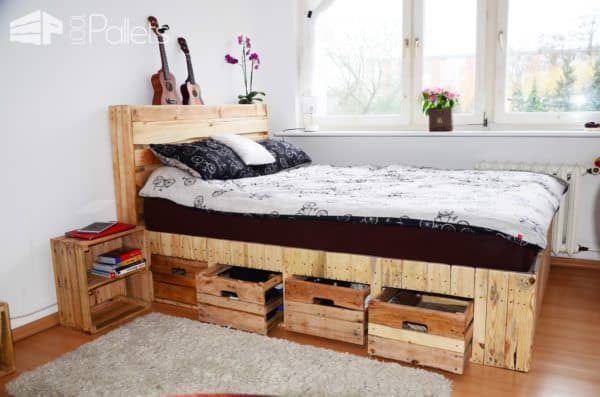 Environment-friendly advocacies have long been a cause worth observing, especially when producing tools as big as routers. You've probably read here about the number of ways to repurpose wooden pallets into useful items at home with the aforementioned equipment. You might have also heard about trade tool firms that started providing customers with energy-saving products. These companies promote environmentally responsible causes. The timber is sourced and certified by the Programme for the Endorsement of Forest Certification and the Forest Stewardship Council. From this, you, too, can apply these efficient and noteworthy ideas when taking apart worn-down pallets.
At first glance, tearing down useless wooden fences and pallets is a grueling job exclusive for those experienced woodsmen or loggers. But, believe it or not, by having basic hand tools such as a hammer, a couple of wood wedges, and a pry bar, you'll be able to complete this task in no time. The first thing you need to do is insert a wood wedge between a plank and its support. Once you've secured it in place, making sure it doesn't wiggle unnecessarily, you then have to use the hammer to ram it through the wooden parts. The wedge offers a significant surface to pound, so you won't have to worry about completely ruining the wooden planks.
If a fence or a pallet becomes too tough for a wedge and a hammer, use a pry bar or a crowbar to dismantle the wooden pieces. An alternative to consider if a crowbar isn't working and the wood still isn't coming apart is a router. According to Screwfix, many of the routers available nowadays have dust extraction facilities, variable speeds, and fine depth adjustments. They are ideal for intricate procedures such as salvaging wooden pallets without ruining them completely. Just make sure to remove any nails attached to the boards, as they may cause various safety hazards as you begin to cut into the wood. Also, a rule of thumb is that wet pallets are easier to disassemble compared to dry ones. However, this is the complete opposite of cutting them with machinery, as the timber needs to be dry, so it allows you to make a straight cut. If it is wet, parts of the pallet will chip off when you begin to cut it, and it won't look aesthetically pleasing upon completion.
After taking the pallet apart, pressure-wash the wooden boards before applying a light touch of paint for storage purposes. All in all, practicing these environment-friendly steps ensures that not only do you maintain a more organized home, you also form a positive habit that serves a greater cause.