Summertime means it's time to Do the 'Cue! But wait, what if you don't have an incredible outdoor kitchen or barbecue set-up? Find some fantastic inspiration here with these 10 barbecue pallet projects! Don't throw out that old barbecue when the legs rust! Use some of our 10 Pallet Barbecue Projects to give you ideas!
Create this brilliant rolling barbecue cart!
Everyone will know you're the hosts with the most when they see your Covered Barbecue Surround Table made from pallets!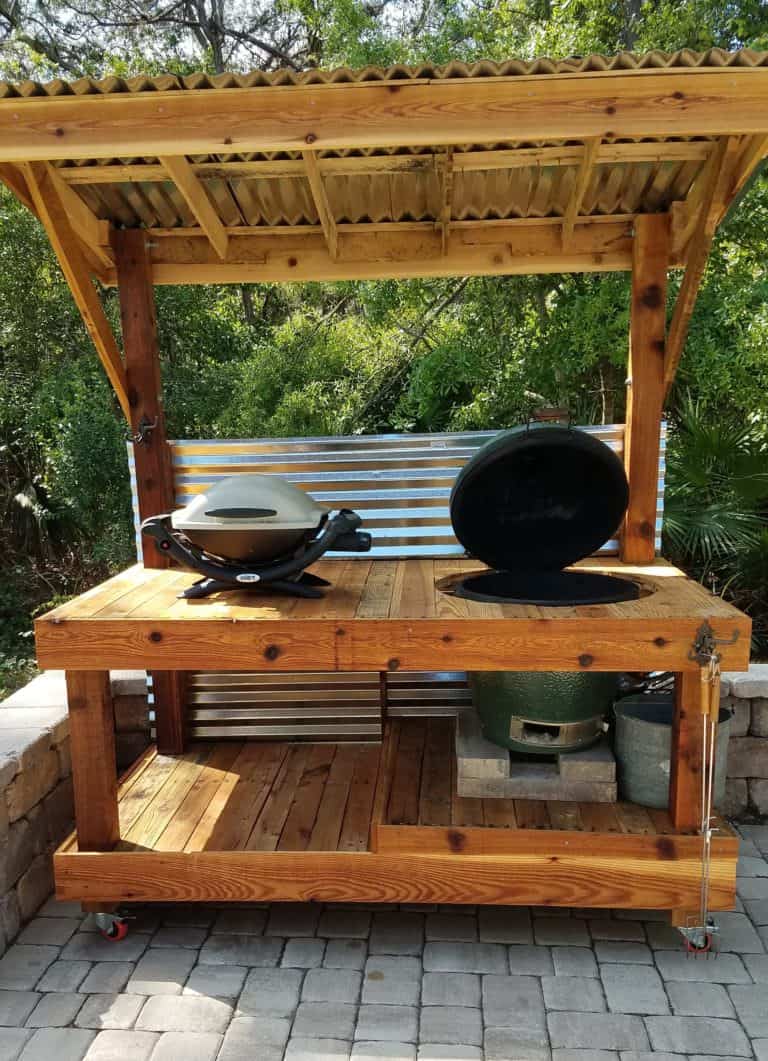 You don't have to spend a bunch to have an excellent outdoor grilling area. This Budget-Friendly Barbecue Bar has all the essential party ideas covered!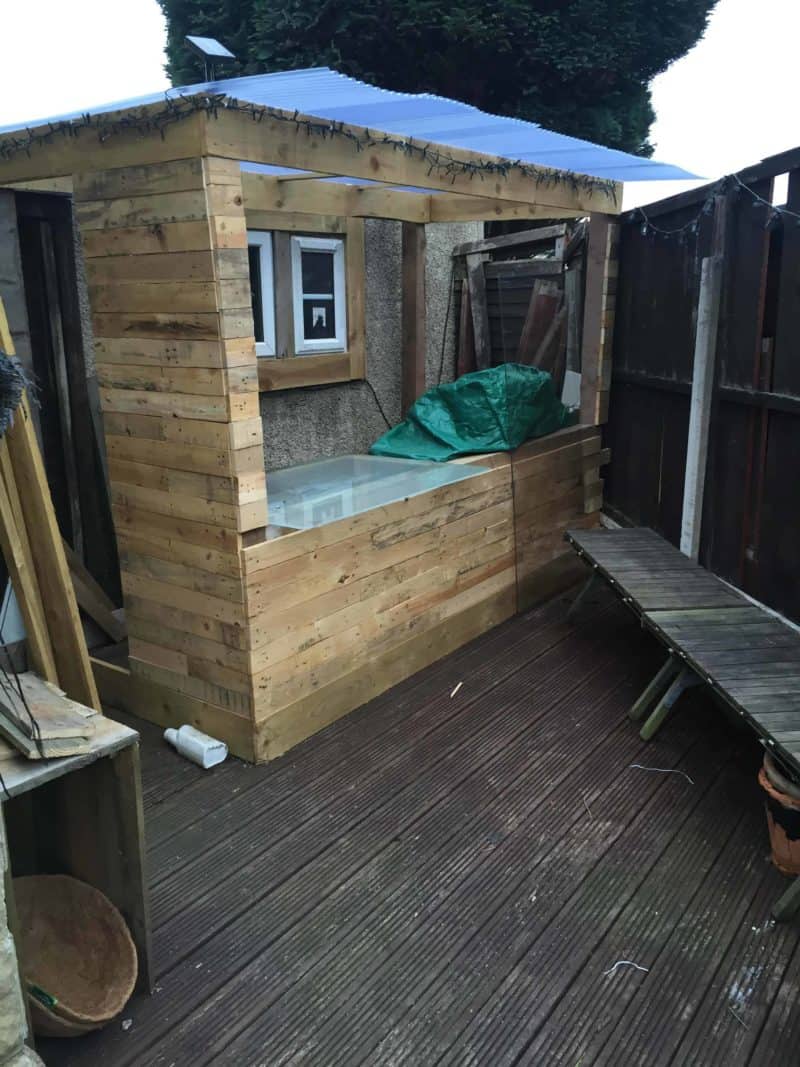 You only need one pallet to create this easy Rolling Barbecue Cart! Or adapt this idea and build a handy rolling garden cart too! The flexibility of design is a great feature of many of these Pallet Barbecue Projects!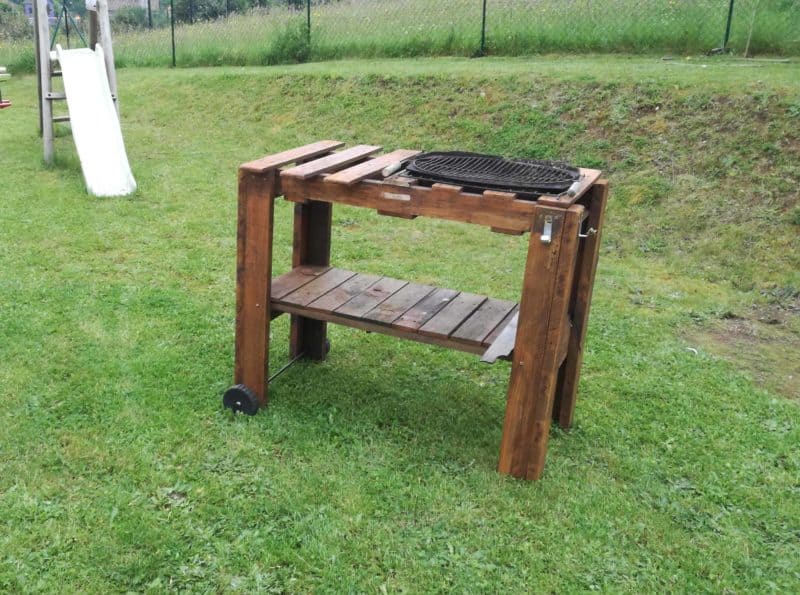 If you have the time, space, and a little more budget, why not make a Pallet Dream Kitchen to expand your living areas into your backyard?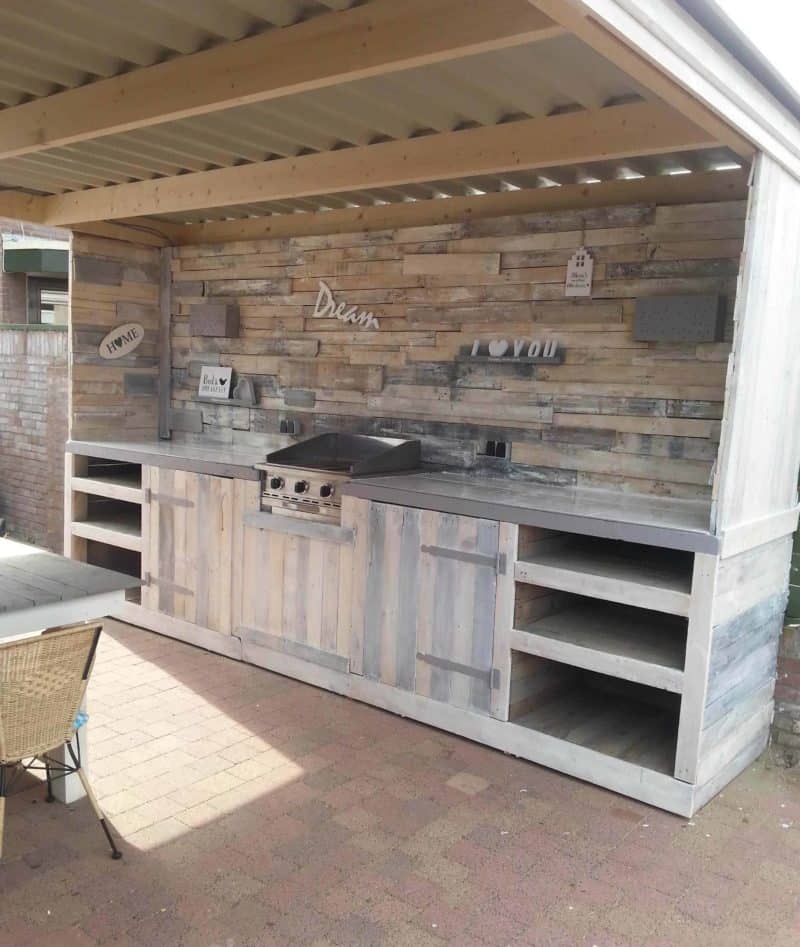 If you have the BBQ, just make a great BBQ Side Table! This idea is a quick and easy project!
If you want something different, make a giant, 8-foot-long Pallet BBQ TABLE!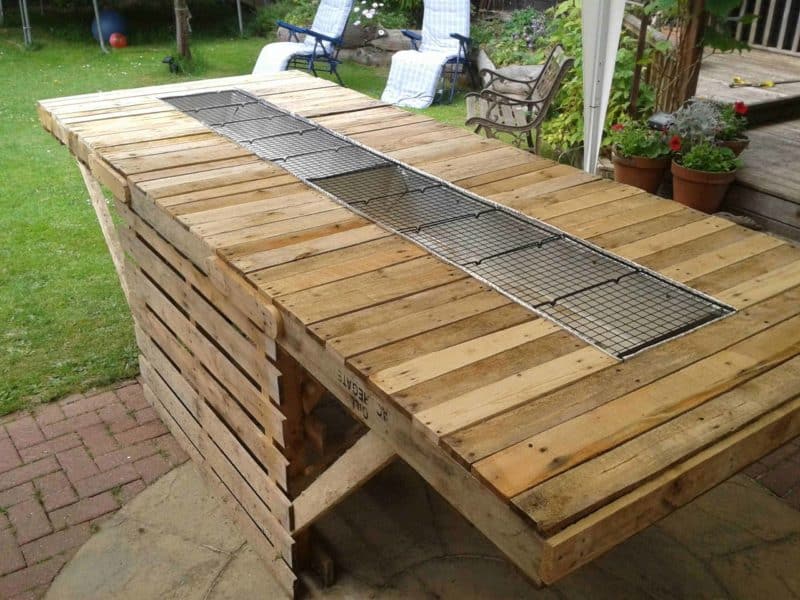 Pallet Barbecue Projects are more than just carts. If you're not into grilling, but you love the idea of a campfire, then make this brilliant Pallet Fire Pit Enclosure!
Here's a handy place to store your tools with this Pallet Grilling Tools Shelf!
Make an entire BBQ Pallet Patio Area to enjoy grilling and family time!
Turn the World into a Barbecue! Not enough time to build your pallet BBQ? You can check for a ready-to-use portable gas grill!