This is a rugged and industrial-looking Pallet Wood Storage Cart with a strong, sturdy base made of pallet stringers, heavy-duty locking casters and metal pipe rails for the vertical supports. It's mobile, sturdy, and useful for a multitude of projects around the house. If you're using it outdoors, you can get larger casters. Additionally, leave a small gap between the boards to allow for drainage or build a top cover to protect your precious free wood from the elements!
This DIY Video Tutorial will show you how to make a super-useful Pallet Wood Storage Cart for your workshop!
Dark Horse Woodworking comes through again with another great DIY video tutorial. Upcycle leftover pipe, pick up a set of casters, and you're ready to rock! You can even use elbows and create a frame similar to those big-box home center carts that are great for moving drywall or plywood sheets around!
Industrial, rugged, mobile, and handy! Make this project for your workshop and make your wood pile mobile and easy to drag to wherever you're working!
The rolling cart features heavy-duty locking casters on urethane wheels with sturdy ball-bearings for years of trouble-free use. Locking casters are a great safety idea. If building this cart for outdoor use, get bigger, solid wheels. You don't want a flat tire when the cart is loaded up, and you need to move it.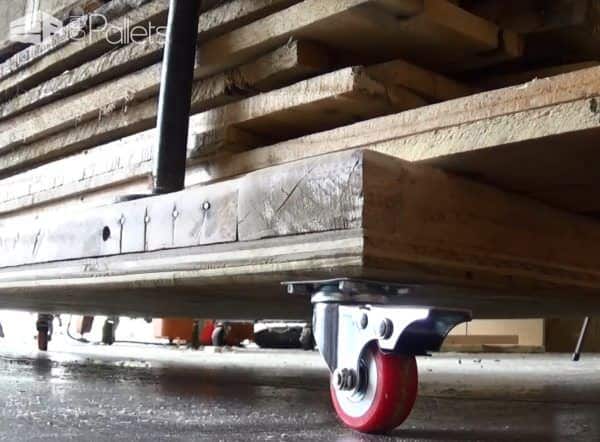 Just because a project is heavy-duty doesn't mean it can't be attractive-looking too. Why not use scrap pieces to create a diagonal pattern? Just be sure you use thicker deck boards to keep the frame sturdy!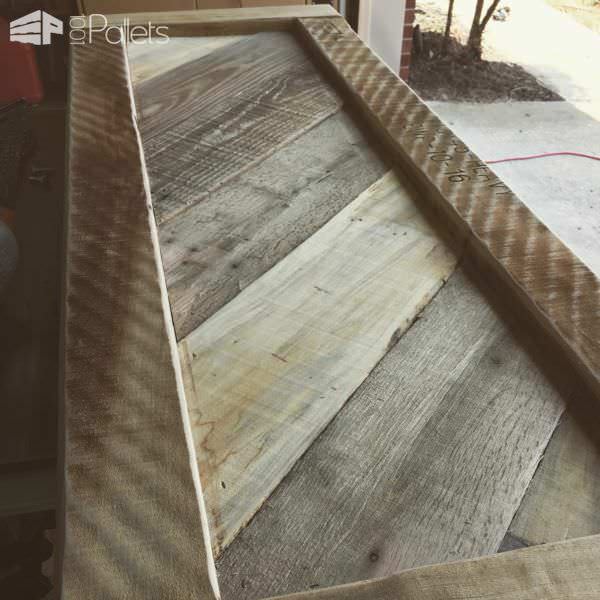 Don't throw those milk cartons away! Instead, turn empty Milk Cartons Into Seed Trays! Now that you've gotten your workshop or man cave organized, it's time to relax and put your feet up. Check out this great Pallet Garden Sofa!