Make a Pallet Glass Vase Stand easily with my DIY Video Tutorial. In this guide, I'll show how I built this project for my mum's birthday. Since she was a florist, I wanted to make her something that could use at her job. This project is a beautiful and straightforward build and didn't cost me anything as I already had everything lying around.
Turn scraps into a delicate and attractive Pallet Glass Vase Stand! This DIY Video Tutorial will show you how!
You only need a few leftover pieces of pallet wood and a few lovely bottles – even soda bottles – will work. If you need, check out how to cut glass bottles.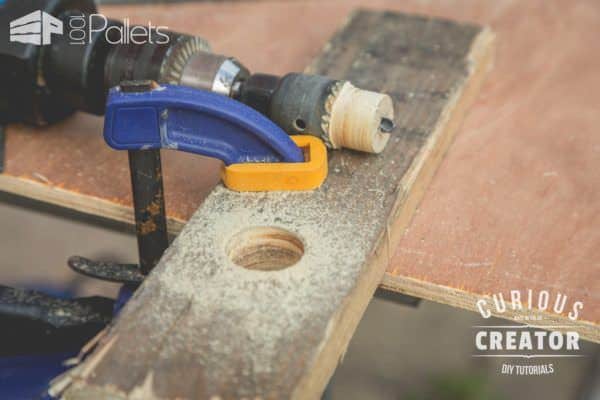 Make an epic 3-shelf Pallet Wine Rack. Have you ever wondered about salt-water pools vs. freshwater ones? Find out more here.