We need to face next year with the best projects and ideas made from repurposed wooden pallets! Here is our little Top 5 with some of our most popular pallet ideas! Enjoy!
Our Most Popular Idea: "Easy DIY Project: Pallet Outdoor Bar."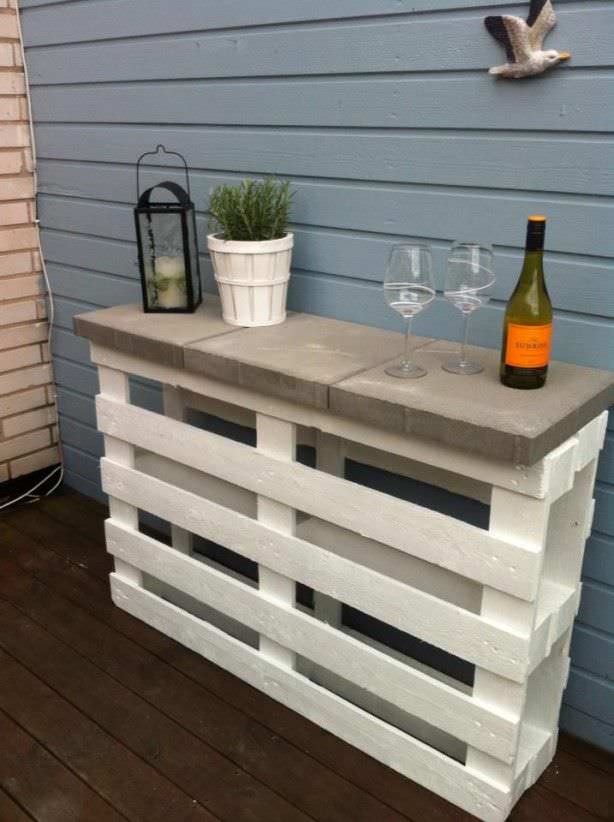 And here is our suggested page for more pallet bar ideas!
A Beautiful and Romantic Shed Made From Recycled Pallets and Tin Cans
Pallet shed created using 90% repurposed items. I used pallets for flooring, framing, and outer covering of the shed. The metal roofing is from food service size tin cans that were flattened and attached as shingles. The entire roof has been spray painted with copper metal paint.
Our third most popular idea is this coffee table with a rustic aspect
Here is an example of the Unique Rustic Furniture that is unlike anything you will find in the United Arab Emirates (UAE). This Rustic Coffee Table is made entirely of reclaimed Pallets, I love the creations that can be achieved from unused Pallets.
An amazing playhouse for the kids, I'm sure there some jealous kids in the neighborhood :)
And our latest most popular ideas over the hundred ideas showcased this year is this complete garden set made from repurposed pallets
Now that you have a shortlist of projects do not hesitate to send us your work. If you want complete tutorials, here is our dedicated page!