Have your kids been bugging you all summer to run a lemonade stand? Does anyone else find it ironic and completely understandable that you had no time to make an actual stand until the kids were back in school?
So now you have time, 1001pallets selected the best lemonade stands gathered here and there. When available, the links are provided to the tutorials. This project is not really complicated, and you can make one from 1 pallet, but to make the perfect one, I would advise to use 3 to 4 pallets.
The first step for you to make is the following: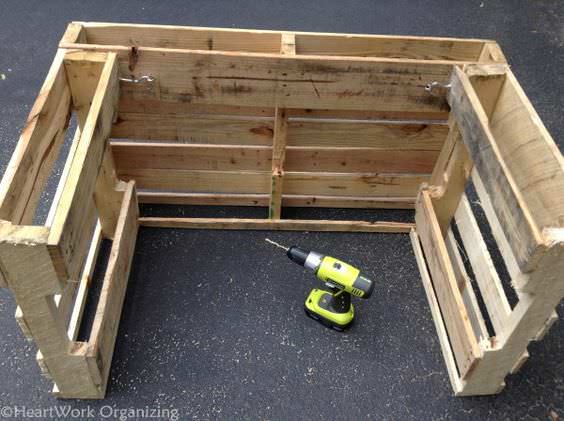 Source heartworkorg
The following one was made to be carried by a bicycle, which is also a pretty good option for moving it in the city!
The next one is pretty simple, and the tutorial is available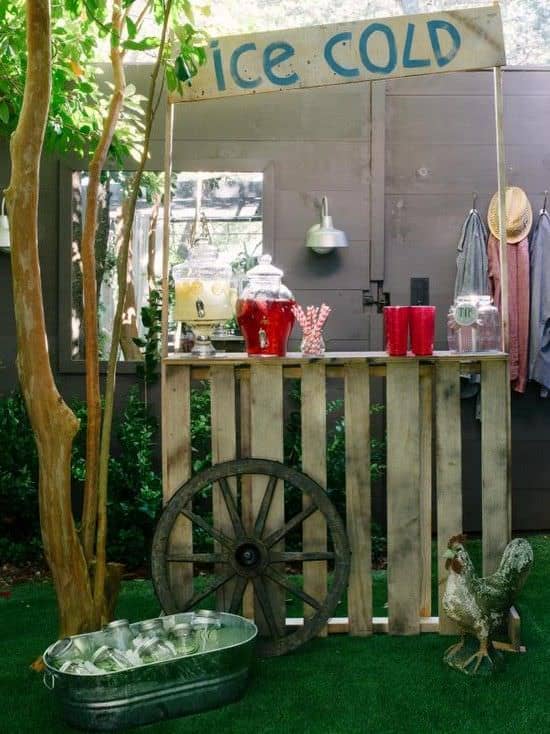 Source: DIYNetwork
This one is made from only one pallet. I especially love the sign made out of slats.
No Pallet, but crates, which is also a good option. As you can see, the color makes the difference. Source: fantabulosity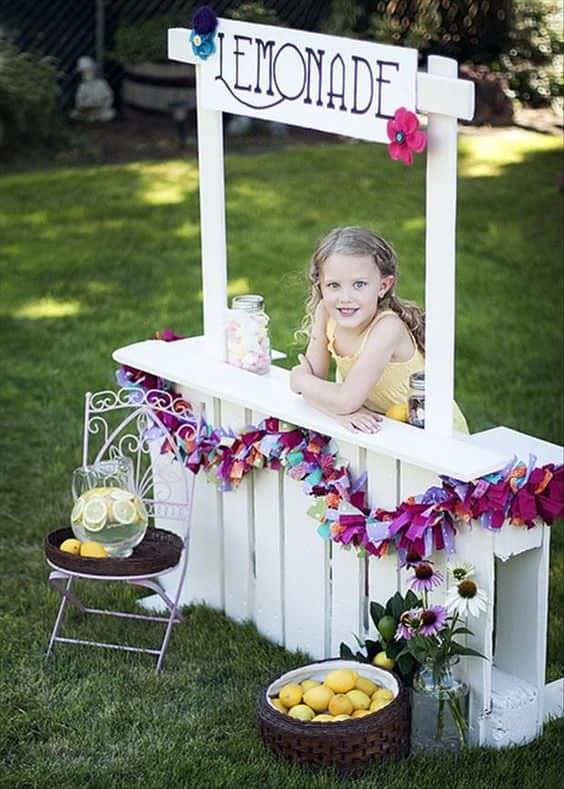 No source for this cute take (image from Pinterest without the link…)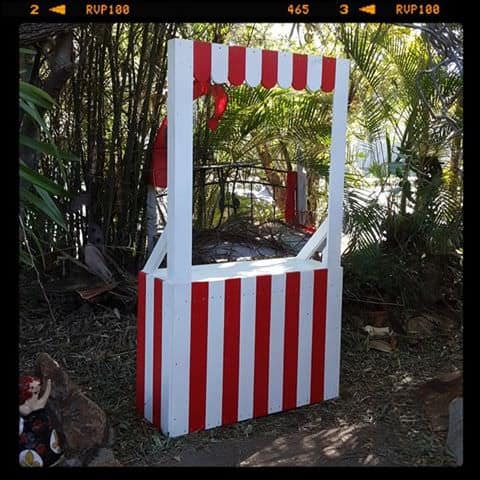 I do not know if it's because I'm a little bit old fashioned, but I LOVE this red one! I advise you to have a look at the beautiful work of Pallet Shenanigans (I wish he would post more of his creations here!)
This one is definitely well executed! Complete tutorial here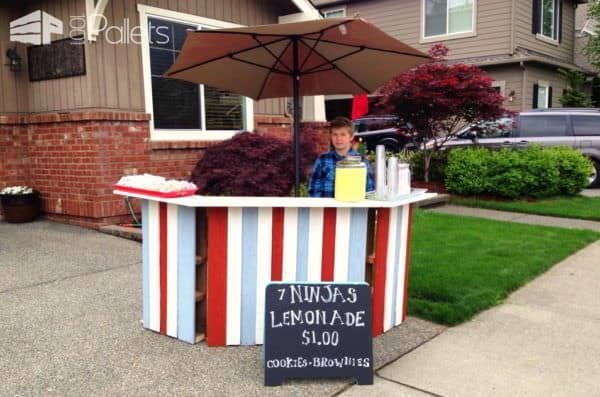 Source unknown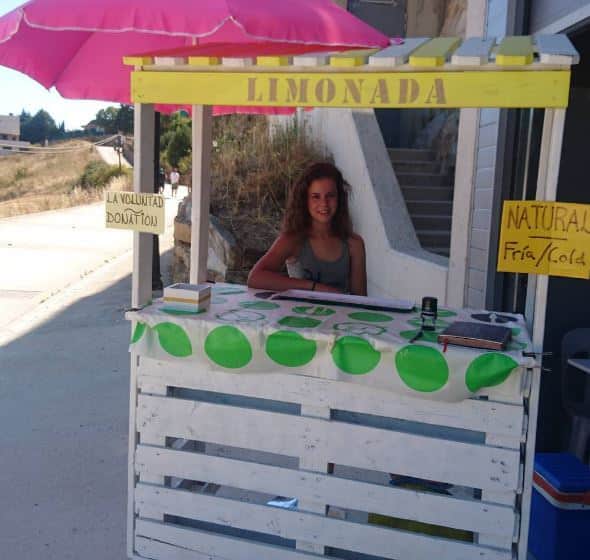 Source unknown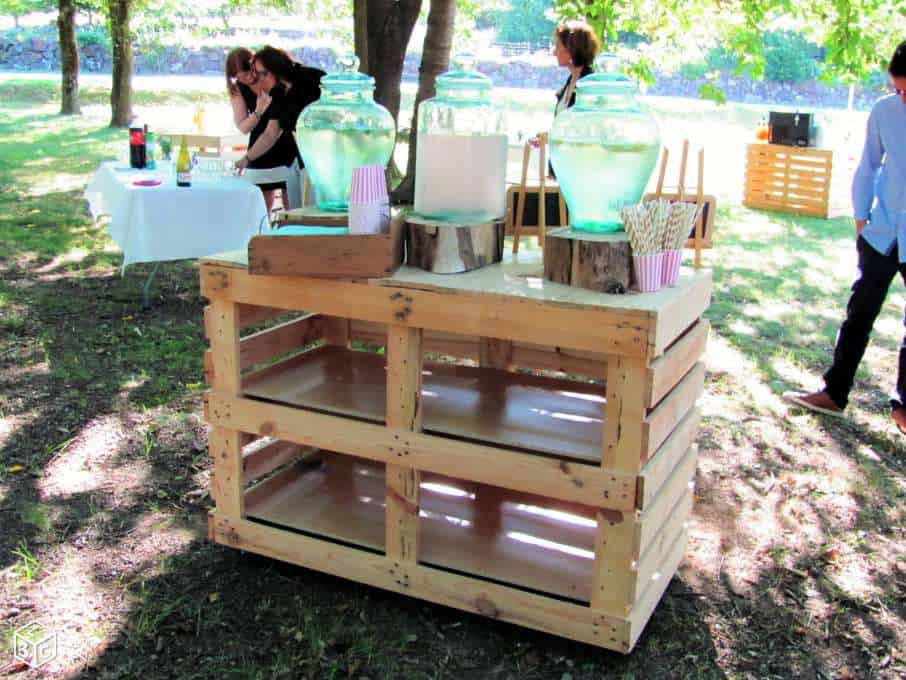 This one is not really for kids, but perfect for shabby chic weddings/parties
When life gave him a pallet, he made these food stands!