Check out the Top 5 Pallet Projects of February 2017, as chosen by YOU! Thank you to our ingenious, creative Crafting community for making this possible!
#1: Your favorite of our Top 5 Pallet Projects – Pallet Bar Stools Look Pretty Cool! Party Decor and Pallet Bar ideas never looked better – and they're easy to make!
Pallet Crafter Tim did a great job and was the most popular post of February! If you need more seating for guests, but would rather save the money for designer beer, build your own Pallet Stringer Bar Stools instead! Keep those ideas coming, Tim!
Look what you can build when you're bored and have some spare parts in a warehouse! User city rejects shows us that you can upcycle and recycle items, even things being discarded at your job, and turn them into functional art, like this terrific pallet bed! Add your own touches and make it have a cool, industrial feel (and be sturdy too)!
User Casey Froehlich ROCKED this design, and the attention to detail caught our Crafter's attention too! Don't just have a bed on a frame, or an outdated, hand-me-down headboard. With a few pallets and a bit of elbow grease, your bedroom will be unique and inviting!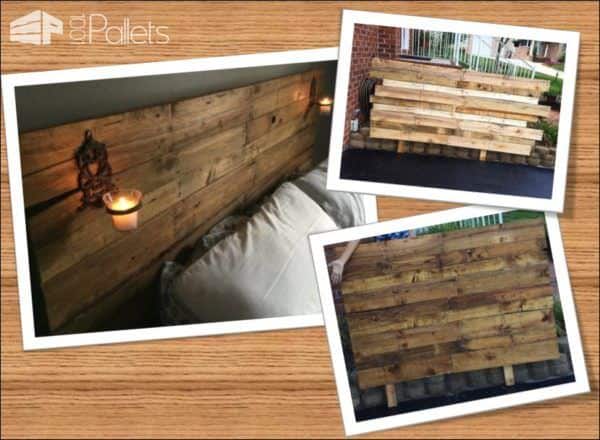 Now, this is a show-stopper! Your patio, garden or other outdoor would be party central, or a romantic getaway with this great idea. Combine a cable spool and some pallets and create party decor or home decor magic! So … soft … and … plush!
#5: Last, but not least, here's your final choice for the Top 5 Pallet Projects of February 2017: a Pallet Sales Counter / Comptoir De Vente Palette!
If you're opening a new business, save some money and make your own Pallet Sales Counter! This brilliant idea could be adapted in many ways to suit your company's needs.