I'm working on a home project because the wife wanted an Oversized Pallet/Spool Chair.  I started with a 54″ cable spool and incorporated storage underneath and all around. I'll stain the vertical pine boards a rich walnut color when I'm done. What do you think??
Oversized Pallet/Spool Chair:
This project is fun. When finished, I'll update everyone! Please see the pictures below to see how I'm building it so far. :)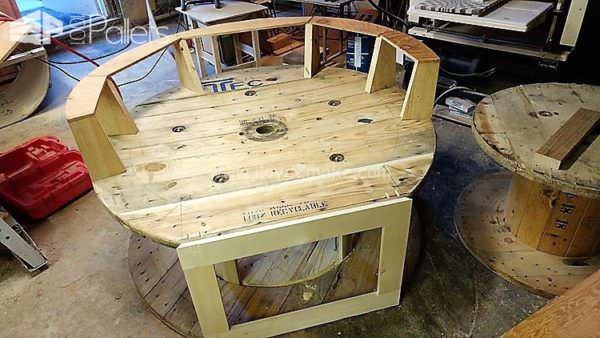 Looks like a fun idea for the family – picture your family watching a movie while snuggled on this large chair! But now you need a Spool Table, right?