Update your boring bedroom and add a personal touch with this lovely Queen-Sized Pallet Headboard and don't spend a single penny!
To begin, we cut a piece of plywood as the backing and used two pallet stringers as the supports. Next, we began installing the deck boards on, slightly staggering the joints and varying the width of the boards. We trimmed the overhang down to the size we wanted and sanded until it was fairly smooth. Finally, we applied a stain and allowed it to dry. Finishing touches included two wall sconces that we mounted to the headboard.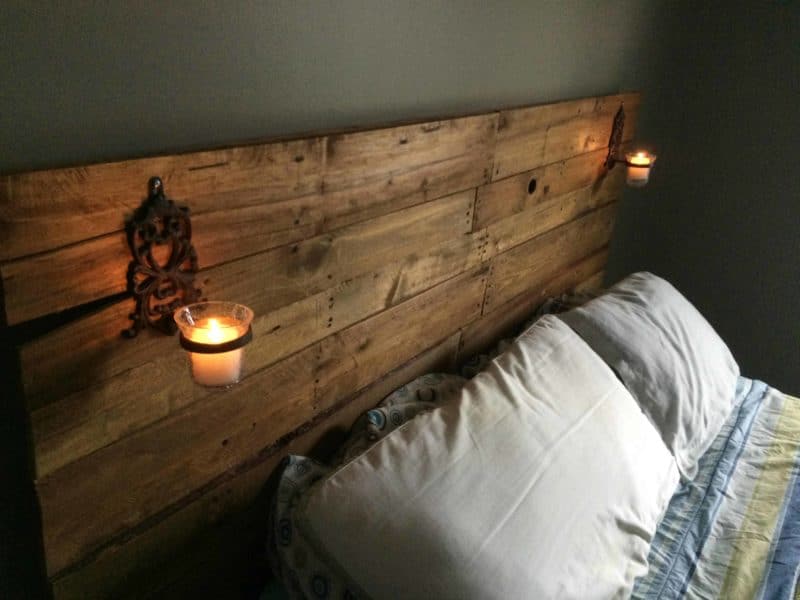 Nice use of different widths and types of wood! Now you'll need to make the rest of the Bedroom Set!