I've had many people suggest alternatives to my original pallet dismantling technique. So, I decided to do a Pallet Dismantling Challenge: Reciprocating Saw Vs. Circular Saw Vs. Pallet Buster. This short video will demonstrate the good and bad sides of the three most popular techniques.
I tried and compared the three most popular methods for dismantling pallets. I broke down three similar pallets and used a circular saw, reciprocating saw, and a pallet buster on each. My video describes the good, bad, and ugly of each method. I hope this helps you all with your pallet dismantling duties.
Editor's note: This video is great! As a pallet crafter myself, I've had to utilize all three methods due to different sizes, the thickness of wood, or overall condition. It's handy to know all about them! Thank you for sharing this video – HS.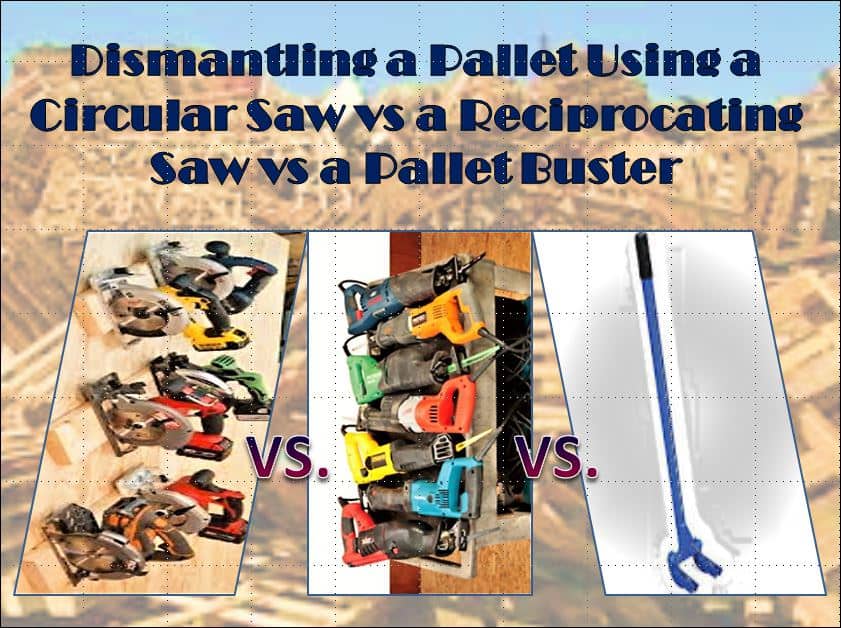 Now that you know these three great methods check out our article on the best tools for pallet projects you'll need to turn those separated pallets into awesome crafts!