It all started with the basic Aosom Cargo Bike Trailer … about  $130 with shipping, rated up to 160lbs.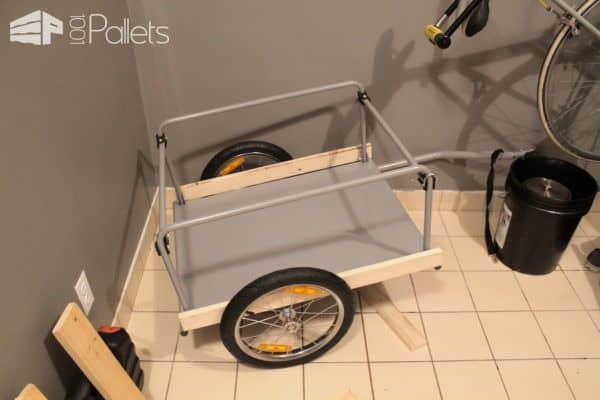 Taking the frame off was a must, I added a 1×2 boards which fit perfectly in the slots, then bolted the vertical "posts" so I could build and take apart into four separate panels.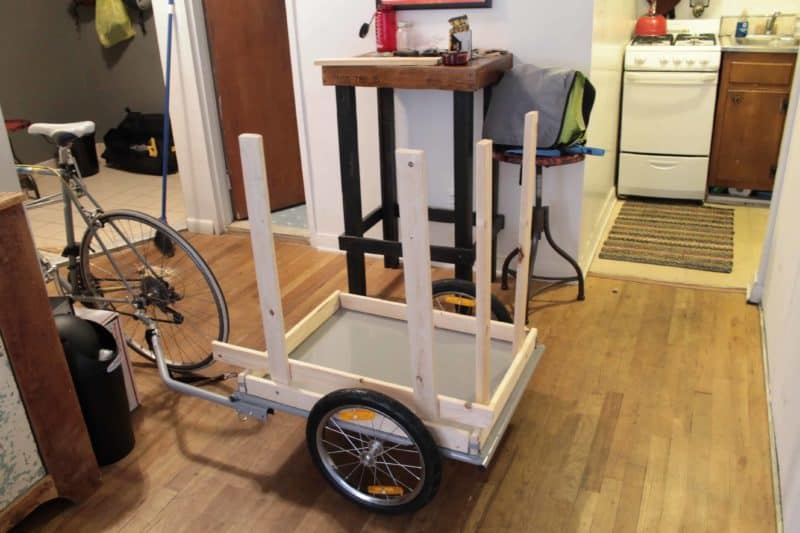 Then I added reclaimed pallets attached to the 1×2 "posts, then continued screwing the pallet wood to their posts to complete the panels.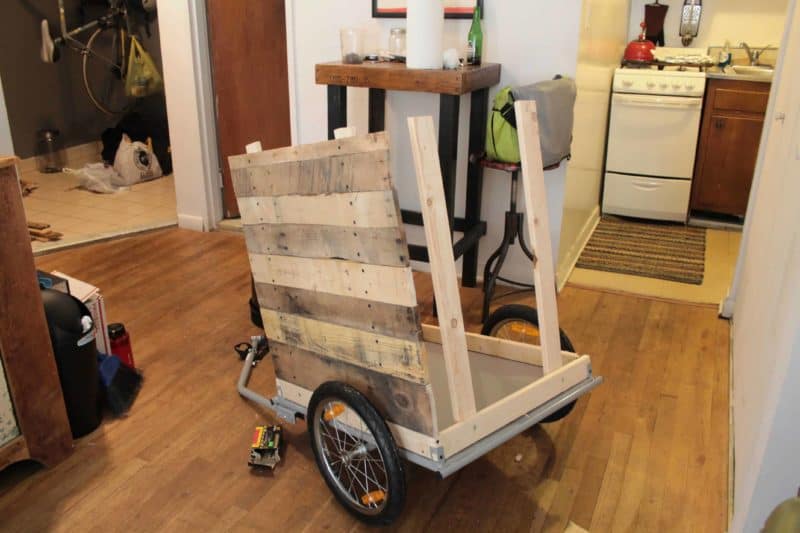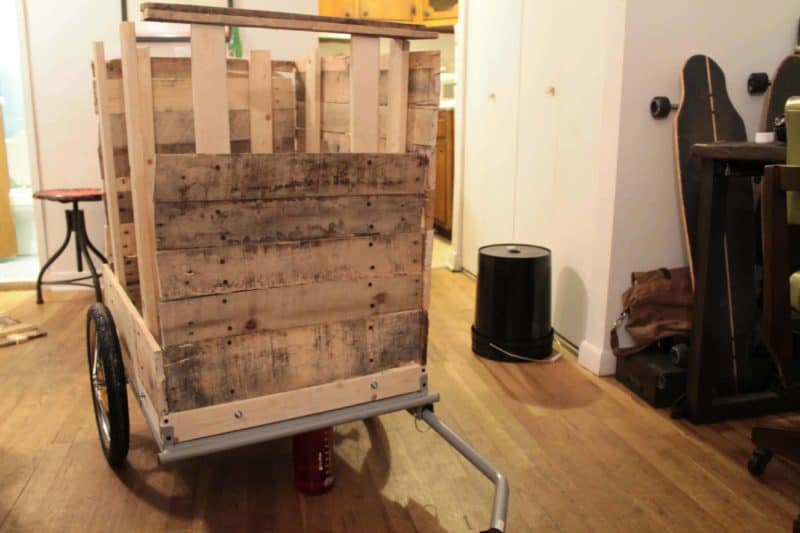 Then I hand painted the logo, and that's it, my cart is set up at Bushwick Flea ready to sling some coffee.