I built this Made Reclaimed Pallet Wood Cabinet using pallets, some upcycled 2″ x 3″ lumber, reclaimed scaffold board, four hinges and two door handles.
This DIY Video Tutorial teaches you to make a Reclaimed Pallet Wood Cabinet in only a few hours!
I fastened the frame together with screws, and the pallet wood was attached with nails.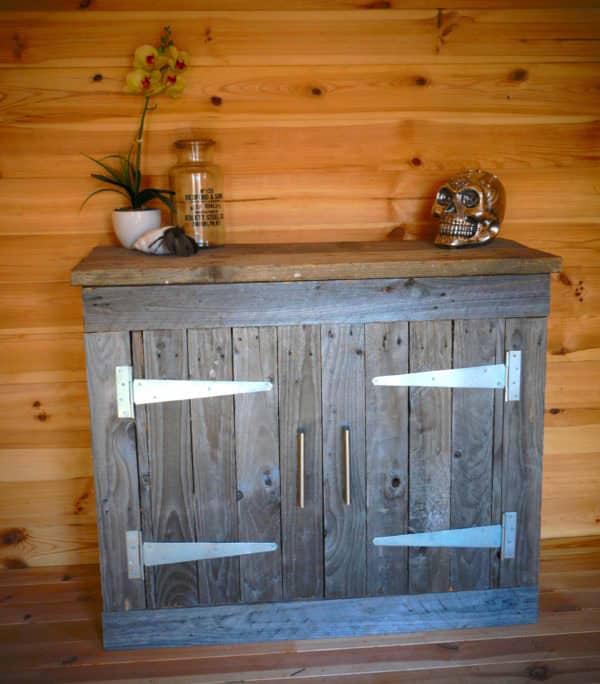 Make a Pallet Wood Couch Table to go with this project! Turn old clothing into homemade stuffed animals!