Welded up from scraps around the shop. The pivot is a length of one-inch pipe and the forks are 3/4″ diameter anchor bolts scavenged from a work site junk pile and cut to size. That's my custom made pallet buster!
Don't have time or skills to build your own pallet buster, check out our review of the 7 best pallet busters you can buy.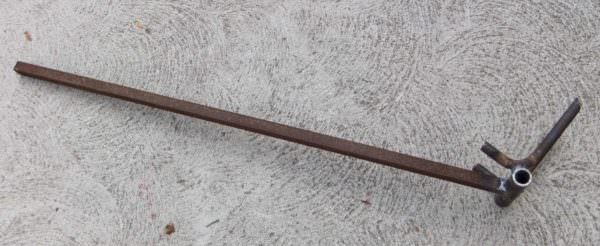 And if you don't think you can make that, please read our special post: How to take a pallet apart?