With the holidays rapidly approaching, we've got 10 Last-Minute Upcycled WOoden Christmas Ideas for you to build or buy! If you've got the time, make one or more of these for your loved ones. If not, it's the thought that counts!
Check out ten terrific Last-Minute Upcycled Wooden Christmas Ideas For You!
#1: How about a great idea to upcycle two things: a Wooden Flower Press!
#2: Decorate the halls, the table, the windowsills and more with these precious little Christmas Tree Triangles.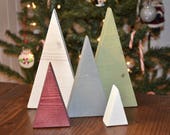 #3: Candy-Cane & Christmassy Candle Holders!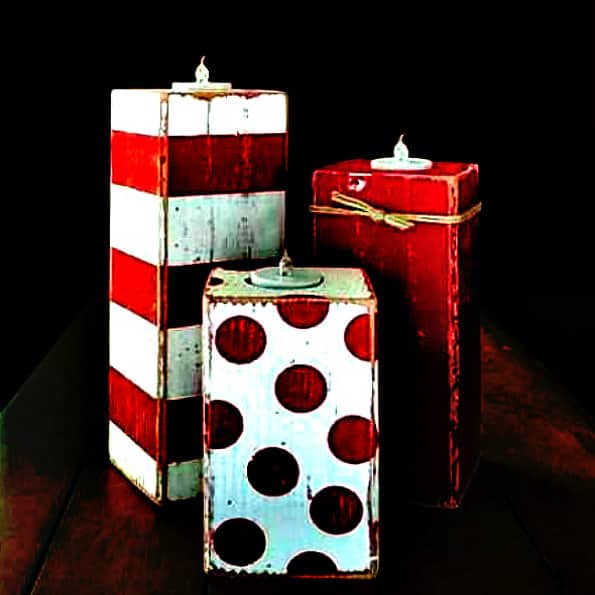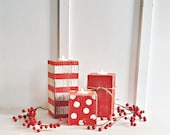 #4: Wood Slice Holiday Trees Celebrate five (and more) golden rings!
#5: Primitive Packages are Pretty Christmas Decor!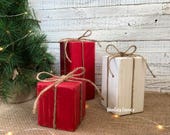 #6: Farmhouse Faucet & Upcycled Wood Coat Rack!
#6: A Modern Twist on Rustic Christmas Trees!
#7: Reclaimed Wood Bath Caddy.
#8: Gifts for that Superhero Wanna-Be in your life.
#9: Reclaimed Wood Wave Jewelry Box!
#10: Purrfect Laptop Stand!
What are YOU making for holiday decor or gift ideas? Here are 28 more Christmas Decor Ideas! How about the Top 6 Portable Gas Grills for your Tailgating Party?