This Stair Spindle Pallet Bar was made with three pallets, sanded down and cut for sides. I upcycled two leftover stair spindles and created a place to store glasses above the bar.
Use leftover items in unique ways such as this Stair Spindle Pallet Bar.
I stained and varnished the bar in teak and underlit it with counter lights. Next, I used two stair spindles I had lying about to create a place to store glasses as a proper bar has. Also used strips of wood from a double bed for braces for shelving. I purchased two lengths of 225mm x 22 mm pine for the bar top and top shelves.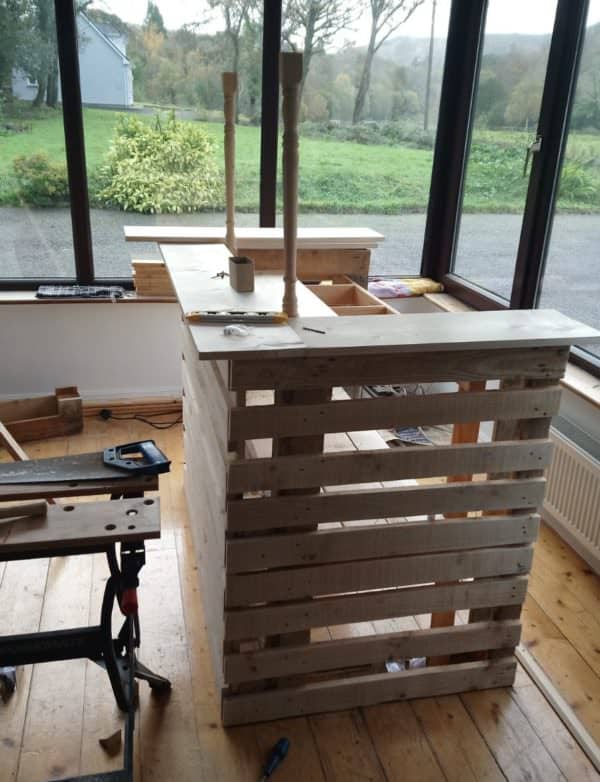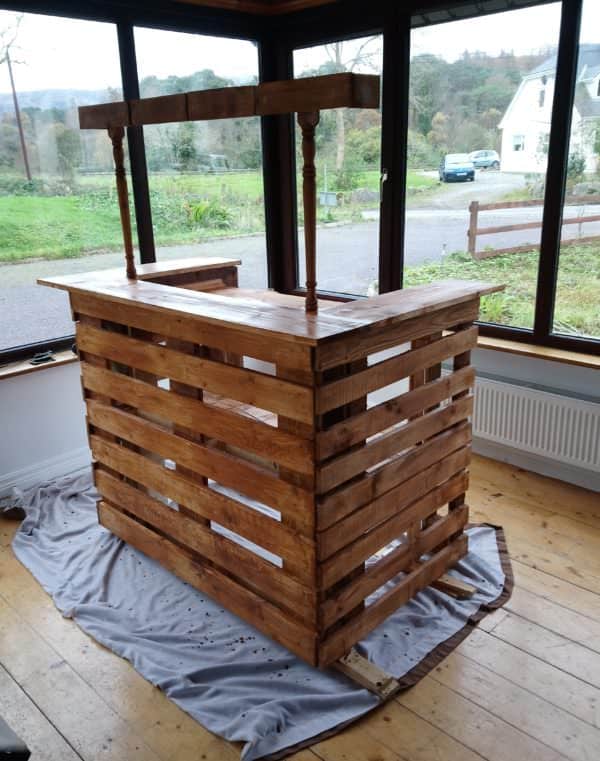 Make an Heirloom Pallet Trunk! Turn driftwood into a gorgeous picture frame!