For our first interview of 2016, we had the chance to ask some questions to Marc Anthony called "Pallet Man", founder of The Green Palette, a New-York based company that represents the art in reclaimed pallet furniture and the design in resourcing recyclable materials. If you think you deserve to be featured in the next interview, please, drop us an email.
Tell us a little more about you? Who you are? Where are you from?
My name is Marc Anthony I'm from New Paltz NY, I went to FIT for sustainable design and was a sales designer for Crate & Barrel & Restoration Hardware & Environment Furniture. In 2008 I decided to go at it on my own and after a failed attempt with a store in the East Village I went at it again in 2010 with The Green Palette in New Paltz, NY.
Why do you craft?
In 2008 I was importing from Indonesia and sending my auto-cad drawings there and went to visit the factory in Jakarta. I lived with a family for a month assisting them with my order and it was there I began to learn about woodworking and using salvaged materials to make furniture from. They were using reclaimed teak and carving into it making beautiful cabinetry.
Since when are you working with pallets? Why do you choose to work with wooden pallets?
Then in 2010 After the collapse of the economy I found it hypocritical to charge such high prices for reclaimed/recycled furnishings. So I thought about other ways to make furniture inexpensive yet recycled. I saw some pallets at a hardware store by my home and thought this could make some cool furniture. I taught myself the tricks and trades to building furniture with pallets there were some painful lessons in the beginning.
What are your can't-live-without essentials?
I can't live without my sawzall I use it to take every pallet apart so I can use every square inch of the pallet to make something from. The demo blades last about 30-40 pallets before changing them.
How would you describe your style? Are there any crafters/artists/designers that you particularly look up to?
I love Tom Bina he designed for Environment Furniture years ago and now designs for Four Hands Furniture. He has a Franklin Lloyd Wright design sense to him where he adds the natural element of nature into his design aesthetic.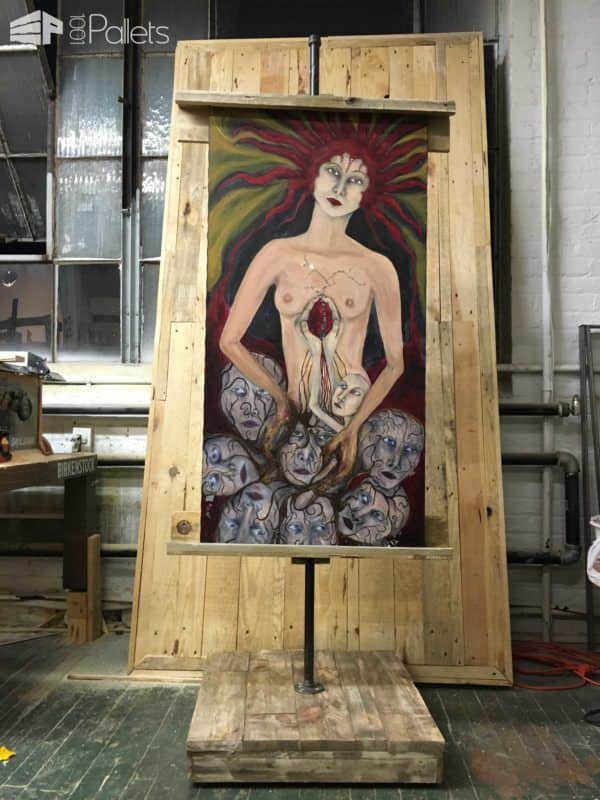 How is your workspace, how do you make it inspiring?
Our space is set up like an art studio we feel we are not a furniture factory, we are artists collaborating together making unique pieces everytime we build something. We hear our clients needs and we begin painting the scene they wish to envision their furnishing in.
What sorts of things are inspiring you right now? Where do you look for inspiration?
Anything with plumbing pipe is inspiring me these days, it adds an industrial element to the pallet and gives the pallet a more aesthetic design to it. I love going to Brimfield antique show in MA to get my inspiration and other antique trade market shows.
When do you feel the most creative?
Whenever I see garbage on the side of the road I begin rambling in my head thinking what can I make out of that.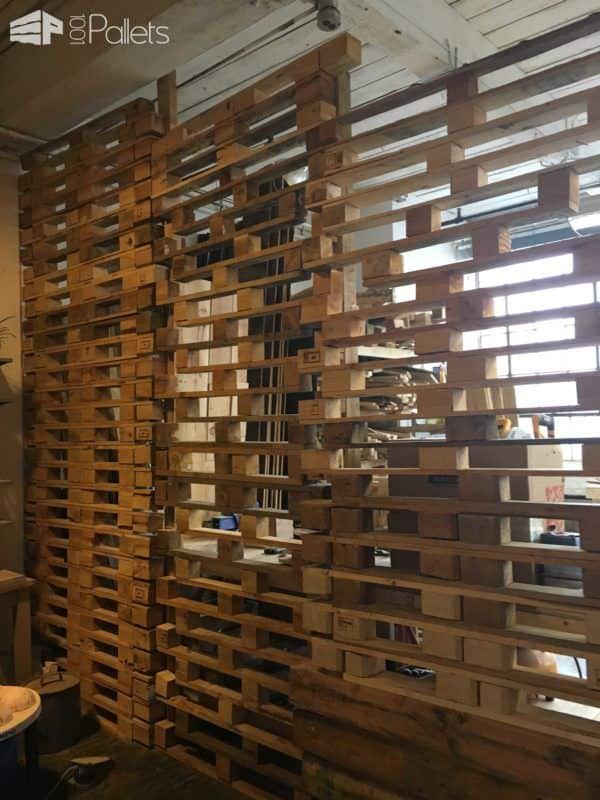 We live in such a mass-produced, buy-it-now society. Why should people continue to make things by hand?
We have show people that a hand in waste is a hand in our future. The more we show what we can do with pallets the more conscious people become allowing their homes to be furnished in the wastes we failed to consume.
What is your favorite medium to work in (other than pallets)?
That would be plumbing pipes or scrap metals.
What are your tips for people who'd like to start crafting?
Find shared spaces that allow you to work their so you don't have to invest in all the tools right away. We have a work with us program letting people come to our facility for the day and work on their own designs. We show them how to use certain tools and then let them go about making their own masterpiece.
What is your guilty pleasure?
Burning and carving wood to make it look a 100 years old I'm getting better at it, they say ;)
What is your favorite thing to do (other than crafting)?
I write alot of Eco-poetry talking about connecting ourselves with nature and the environment. My IG marco_poetically has over 365 posts dealing with the daily struggles of mans greed and pollutants.
What do you recommend that most people do in terms of cleaning pallets and prepping them to become something else?
Whenever I take in pallets I sand them down first with an 80 grit paper. Then I wash them off in case anything is there that could be harmful. Then sawzall time its faster and salvages the wood the most. Using the crow bar cracks or splits the wood and sadly leaves you using maybe 30% of the wood the pallet has to offer.
We found you through Instagram where you are very active and through ETSY where you sell your pallet creations. Is that a full-time job and are you able to earn a decent living out of your recycled pallet works?
I run The Green Palette on Instagram & Etsy its a Corporation and we sell at markets in NYC 77th and Columbus and Brooklyn Artists & Fleas. We custom design for stores and restaurants and the trade as well. We staff right now 5-6 employees full time including myself. I have yet to make a salary from the business but I hope this will be a break out year for us and help me make a living too.
If someone wants to start its own job in the pallet world, do you have any advice for him?
Yes start in your garage build wooden crates and simple things watch your time and try to add your own artistic flair to it. Stand out from the rest don't just copy Pinterest designs.
Anything else you would like to tell to pallet community?
We need better press about THT and heat treated pallets so many people fear pallets are unsafe around their children or used for tables and beds. I try to assure them IKEA MDF and veneers are 10-times worse pollutants than a pallet could ever be.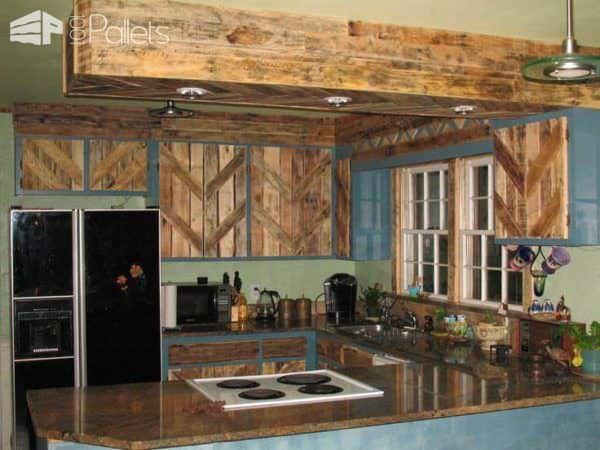 Thanks Marc for this interview :)
To find more on The Green Palette: website, Instagram, Facebook & ETSY.