Add lots of storage on a shoestring budget with a set of Pallet Closet Shelving. This simple project will allow flexible organization options for clothes, shoes, linens and more!
Add flexible storage in any room with Pallet Closet Shelving!
I used 7 EPAL pallets for this set of shelves. First, I dismantled the pallets using a hammer and a claw-foot pry bar. I removed all the nails and then cut the boards to 80cm. Next, I sanded them all and stained the boards. Finally, I assembled the unit and slid it in place! Now, I've got lots of extra storage for 30 bucks that's durable and attractive!
Pour cette armoire j'ai pris 7 palettes EPAL. A l'aide d'un marteau et d'un pied j'ai retiré touts les clous et ensuite découpé toute les planches à 0.80 cm et voilà. Un petit ponçage, une couche de couleur et de laque puis j'ai assemblé le tout.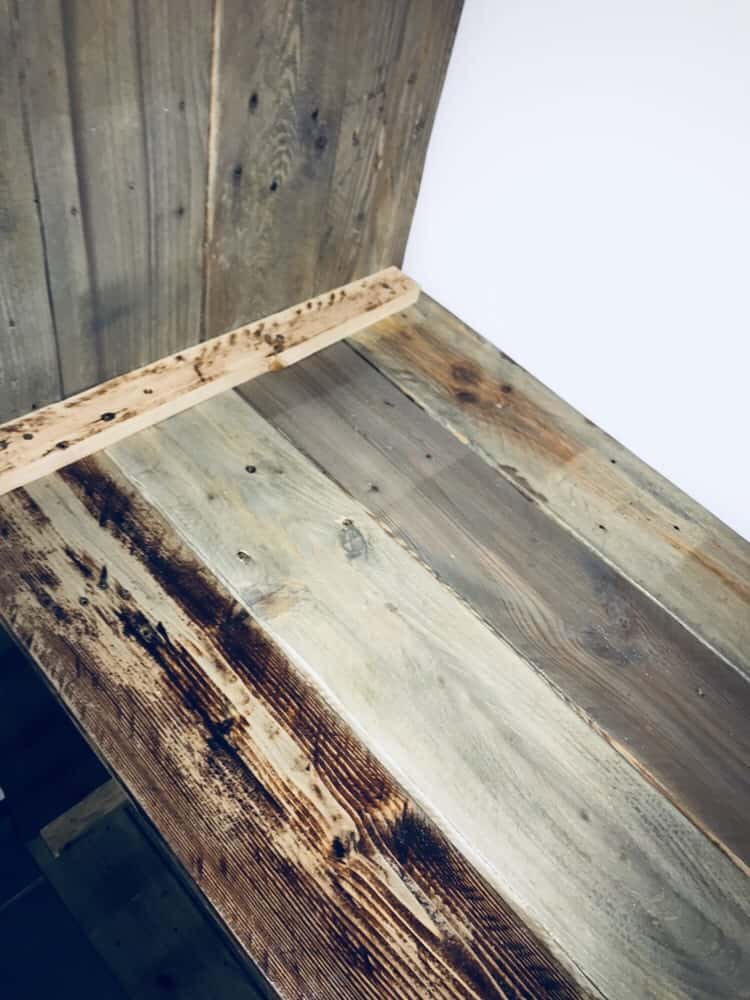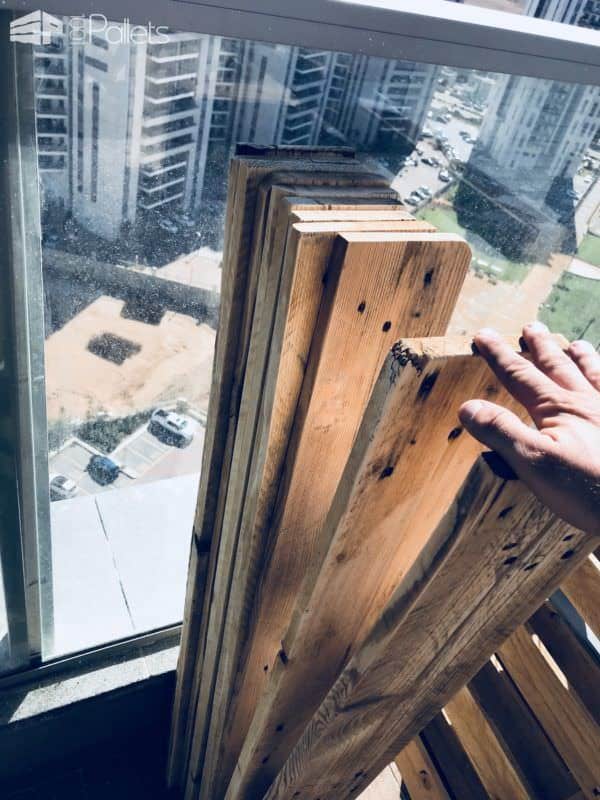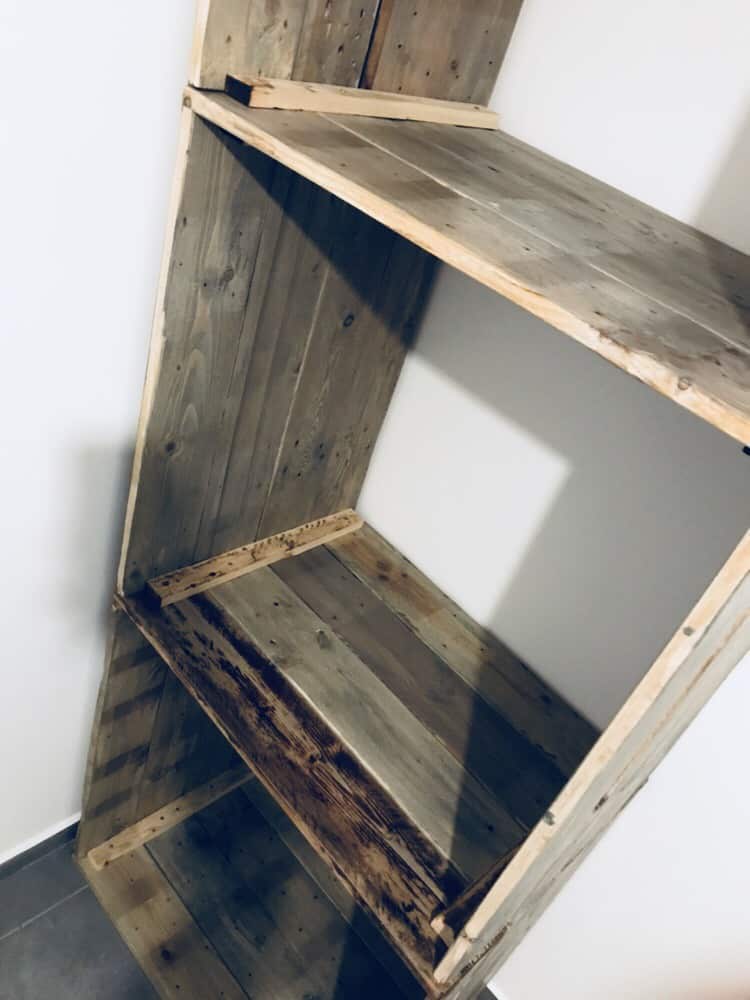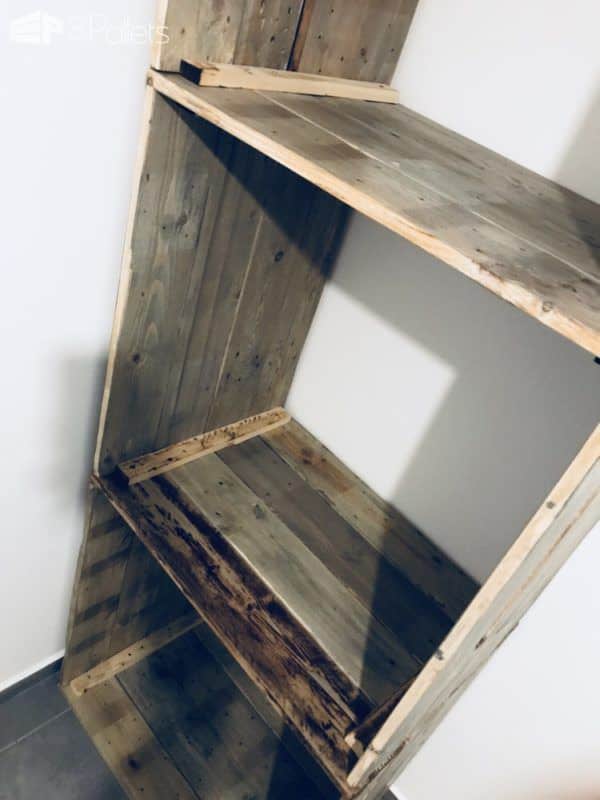 Turn those leftover pieces of pallet into a folding lap table!  Learn how to choose the best greenhouse for your needs!