Team and state pride meet up in this Who Dat Nation Pallet Wall Art piece! This is a fun project that can be adapted to any state (or country), and you can cheer on any of our favorite teams too!
Who Dat Nation Pallet Wall Art:
First, I glued enough pallets together so when I started to cut out the design I wouldn't have to glue anything else together. I used a jigsaw to cut it out and sanded lightly around the edges. Then I used spray paint and stencils to paint it, masking out the border for convenience. I find that it is much easier to use spray paint than cans of paint and brushes. When I finished painting it, I sprayed it down with some clear gloss to add some shine and protection. Finally, I used wire on the back to hang it on the wall.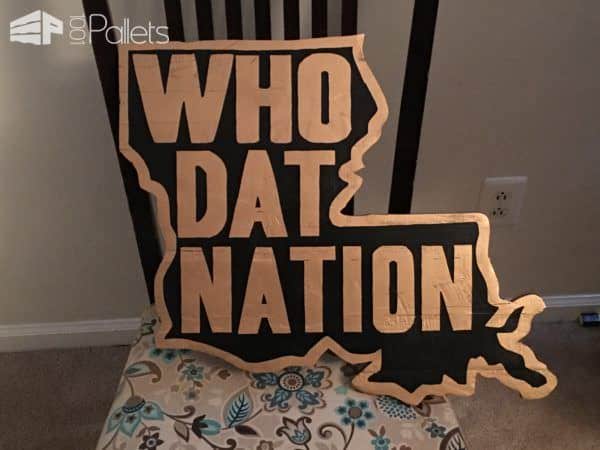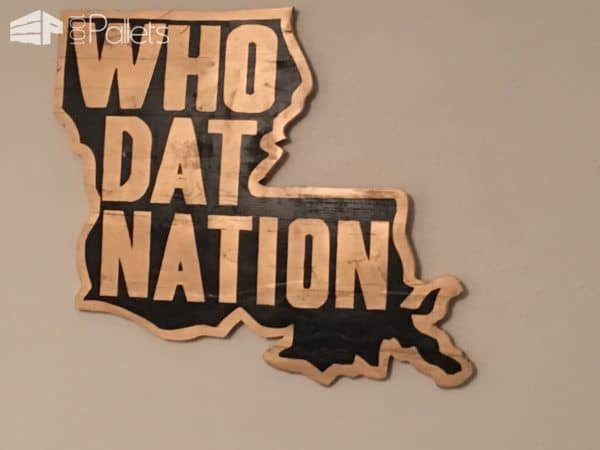 Want to create more wall art? Then here's another idea for you!