This Pallet Love Wall Art measures approx. 20″ wide x 43″ tall. I created this project using heavy-duty oak pallets.
Follow the easy steps to create your Pallet Love Wall Art!
The unit is held together by 3″ wood screws after pre-drilling the wood to prevent splitting. The toughest part is the angle of the "V" of LOVE. Measure twice and cut once is the key to that angle. Before putting it together, dry-fit to check the angles. Next, sand to the desired finish you want. We sanded this project using a 50 grit belt sander followed by a 180 grit orbital to smooth the shelf surfaces. After assembling it, choose your stain and polyurethane to create the look you are going for. You will need the following sized 2×4″ (roughly) pieces:
2- 11″ (for V)
5- 10″ (for top of L, O, and E)
2- 20″ (long pieces on L and top of E)
2- 8″ (for bottom of O and middle of E)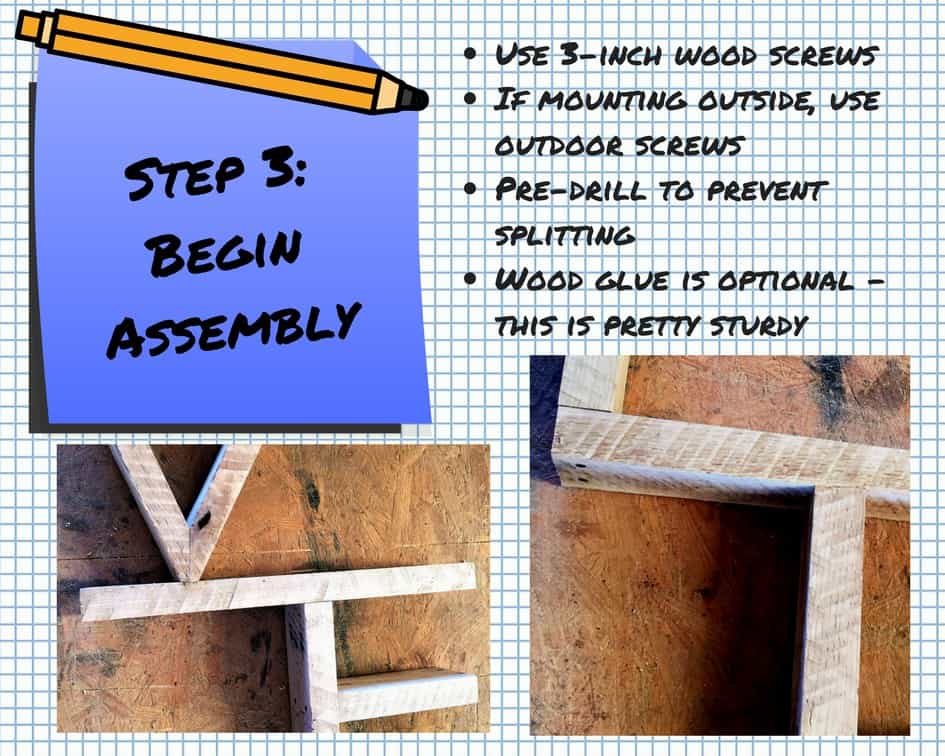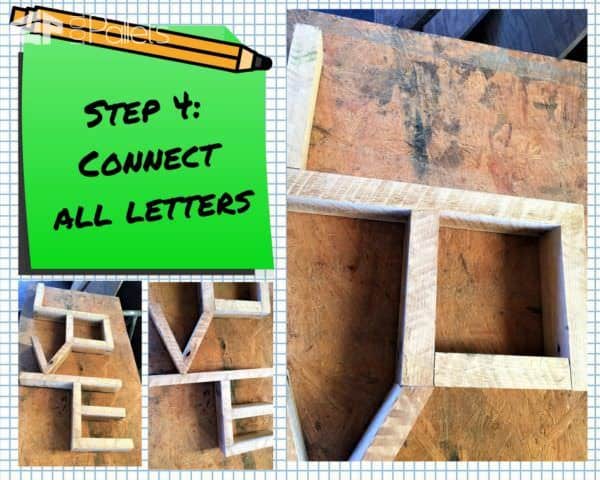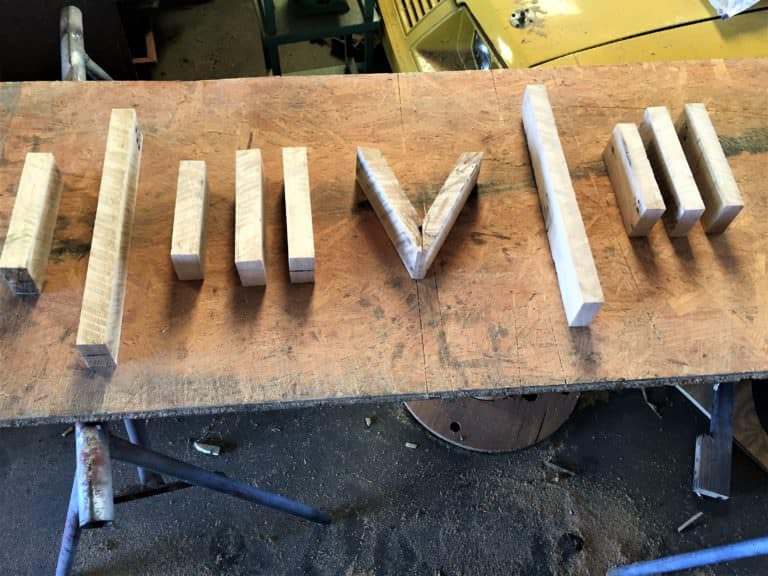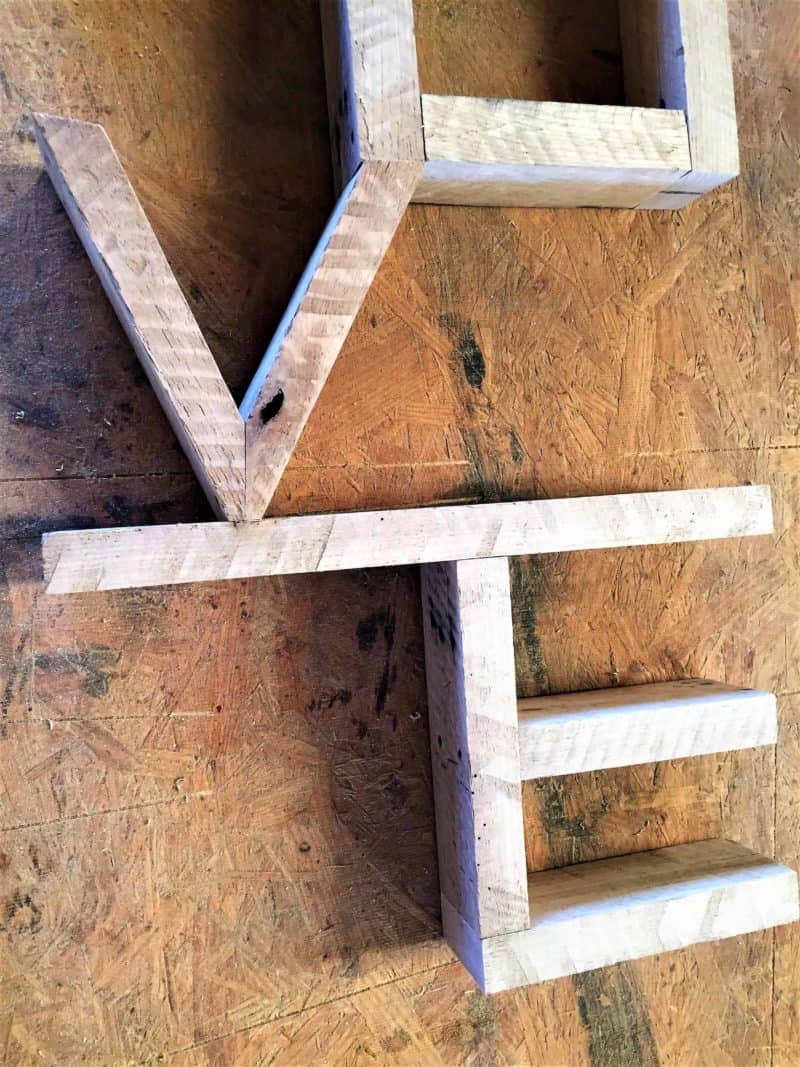 Update your Bathroom using Pallets for a gorgeous look! Use old Legos for a fun Vintage Bathroom Sign!