I made this Pallet Wood Accent Wall Decor from less than one pallet. By adding a few little mini-shelves, we can display more treasured pieces or lighting accents.
My Pallet Wood Accent Wall Decor Panel:
This accent panel is made using reclaimed pallet wood fastened with screws on the back. I built the shelves out of little scrap pieces and staggered the thickness and width of the planks used. Accessorize, sand, paint or stain based on your own style.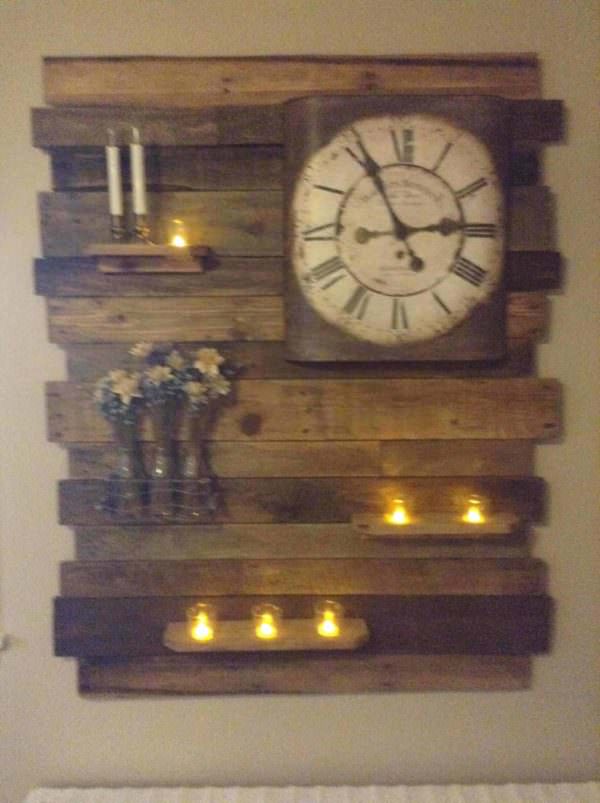 Needing more inspiration? Check out this cute Flowered Pallet Wall Decor!