Expand your pallet woodworking skills SAFELY when you Learn Pallet Wood Turning Techniques. Create unique pallet furniture with handmade woodturned table legs, make custom stair balusters and more!
Learn Pallet Wood Turning Techniques and customize your home decor!
Safety is a must, and woodturning can be dangerous (but SO MUCH FUN)! Before attempting any project like this, be sure to familiarize yourself with your wood lathe and read the manual. Ensure you have safety glasses (not sunglasses or regular eyeglasses), no loose clothing or hair, respiratory protection, and properly maintained chisels.
When using a planer, thoroughly check all pallet deck boards for nails and staples. Read the manual, and follow all safety recommendations.
Handy tip: An easy way to check your glue lines is to place a chisel on the glue line and strike it with a mallet. A properly glued wood joint won't split apart easily.
Finally, when you make a Pallet Wood Turning project of your own, POST IT!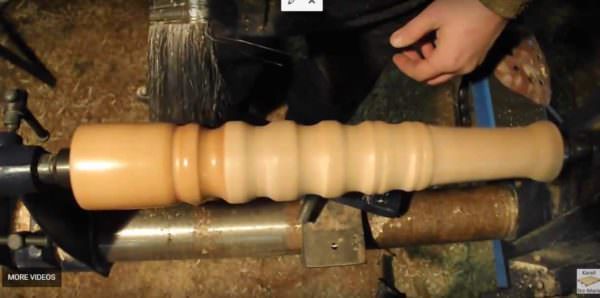 Check out a Pallet Wood project made on a wood lathe! Make ten projects using old logs!