This Handy Portable Pallet Gardening/Fishing Chair is purposely built low to the ground. I use it for both gardenings and just relaxing at the water's edge when surf fishing. It's also handy for just hanging in a line at the lake or river. I made the chair's dimensions are 30″ high at the seat back, 20″ deep and 22″ wide.
Handy Portable Pallet Gardening/Fishing Chair – Tools used:
Hammer
Cordless Drill
Tape measure
Triangle Square
Circular saw
Coated wire for the "slip tool/pole holder
2″ construction screws
2.5″ construction screws
This Outdoor Pallet Chair is a great camp chair and for gardening or outdoor fun!
I used a single pallet to make the chair by using the double-brace down the middle. This allowed me to cut directly down the center of the two braces. You can make two chairs out of one pallet that would become negatives of one another.
I also treated the wood with water seal and stain while using glue and polyurethane for the addition of the American Flag on the seat. Small hinges salvaged from a set of bi-fold closet doors were also used on the bottom back compartment lid.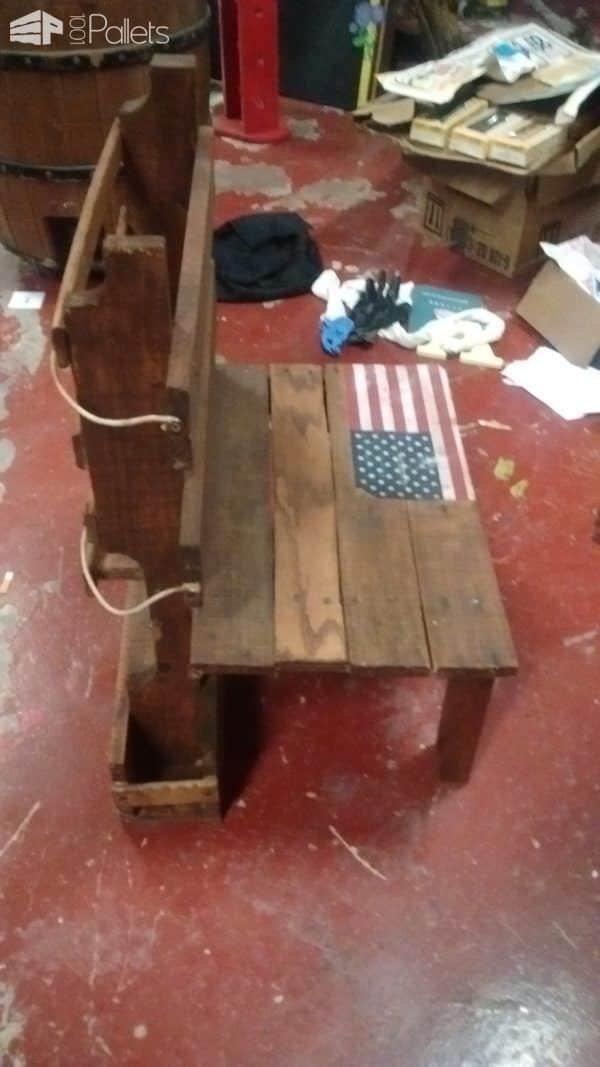 A very convenient idea for springtime! Here's another project – a Gardening Shed