Variety is the spice of life, but they're hard to swallow dry. That's why you need to make one (or more) of these Half-Pallet Wine Racks!
Want a fun, quick project to make for yourself or as a gift? Make one of these great little Half-Pallet Wine Racks!
Just disassemble pallet, make a few cuts & reassemble.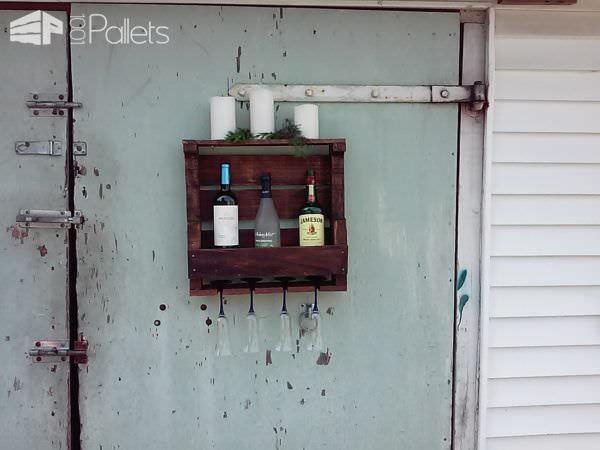 Make a stellar Outdoor Pallet Lounge Terrace. Here are some ideas for excellent Outdoor Fire Pits.