Have you wanted to make a bit more storage, but you can't add it because you have to keep that annoying lamp in place? Not anymore! You can combine the two in this handy DIY Video Tutorial: Light Your Pallet Shelving Projects with the help of our friends at Sikana.tv!
Light Your Pallet Shelving – learn the basics to create simple storage solutions AND light up your office, bedroom or work space easily!
This simple idea is great for that small, dimly-lit space, or as an expandable idea for a larger shelving unit. The rustic design is a perfect backdrop for any piece of art, those special books, or anything you want to highlight specifically. Build a shelf for your home office, shed, man cave or den! Buy a pre-built retro lamp to skip the wiring hassles!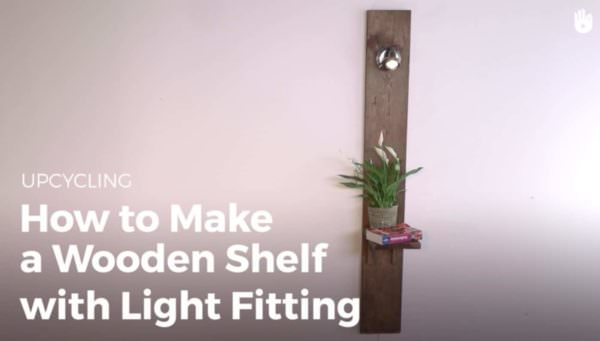 Check out more great videos by sikana.tv on a variety of topics that you'll find great to incorporate into your lifestyle! Hundreds of DIY video tutorials are available for you! When you're done lighting your world, celebrate with this Pallet Bar With Ice Chest Storage!
Follow Sikana on Facebook!