I made this pallet dog bed using 1 x 4″ pallet deck boards. These are easy to find at places that receive large things that need to be crated. I like using this material because there is not a lot of nail removal so I use it when I can. I also grab these boards anytime I see them out by the curb.
Spoil your pooches while keeping the arguments at bay with this Pallet Two-Dog Bed!
The only problem with pallet wood is that sometimes, and in my case, a lot of it is warped. One way to help with that is when you can cut the boards to shorter lengths such as I did on the underside of the bed. Using shorter pieces will make the twisting/warp less noticeable. I also use pocket screws and glue to put this project together. Thanks to some help I was able to sand the whole project down and make it ready for a stain in a reasonable amount of time. We would not want those pets to get splinters. After the final sanding, I applied some carbon gray stain to the outside and inside. I built this dog bed for my friend and neighbors and really enjoyed this project. Feel free to message me with any questions that you may have about the project I will be glad to support you on yours. Thanks friends for viewing my post & check out my Blog!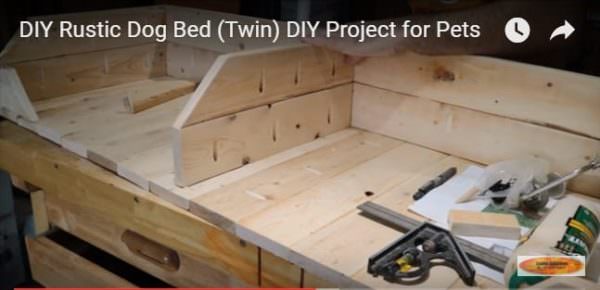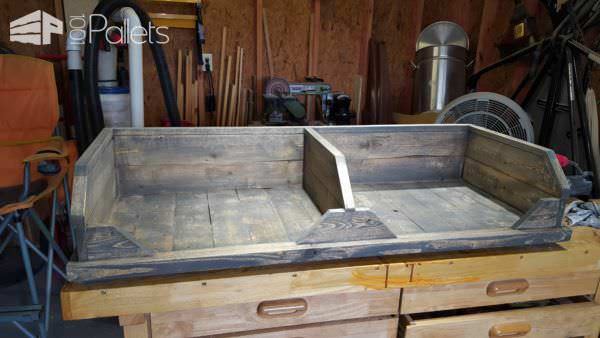 Put a Bike In The Bathroom – but not the way you're thinking… And make a terrific Pallet End Table!