My DIY Video Tutorial shows you how to make this Pallet Cactus String Art!  I've seen similar projects before and wanted to give it a try.
This project is ideal for the kids to help out! Make Pallet Cactus String Art project together!
Additionally, I wanted to make something BIG. This project is huge. All in it probably took me around 5 hours including breaking down the pallet. Could have been quicker if I had planned it out more, but I just made it up as I went along. It's a relatively budget-friendly piece of home decor to make. You need some pallet deck boards, yarn, wood glue, and nails!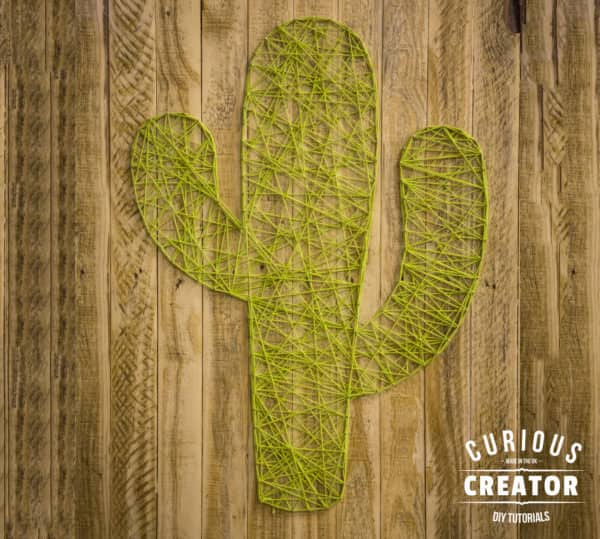 If you have the kids help with this step, be sure to supervise them. They can also use a pair of pliers to hold the nail while setting the nails. That can create an easy way to get a uniform height of nail heads.
If you have a dull, bland yard, check out 50 ideas for trendy garden decor! Make a mobile outdoor pallet coffee table!