We recently moved into a new place and were in need of a dining table. As we are not in favor of buying new furniture if there is the chance we could build it ourselves, we didn't hesitate long! We made this Crockery Mosaic Pallet Dining Table combining pallet wood, crockery pieces, and new wood for the frame.
This Crockery Mosaic Pallet Dining Table features custom elements and a coffee-extract stain!
Our idea was to use wood reclaimed from pallets, but we didn't want a rustic pallet style. To make the table more original we decided to add broken crockery mosaic inlay between planks that split unevenly during the pallet dismantling process. The frame is made of new elements because the size of the table exceeds pallet dimensions. Next, we stained it with a mix of instant coffee extract and acrylic paints and then varnished over it using a polyurethane-based satin varnish. Feel free to contact me if you are interested in more details of the production method.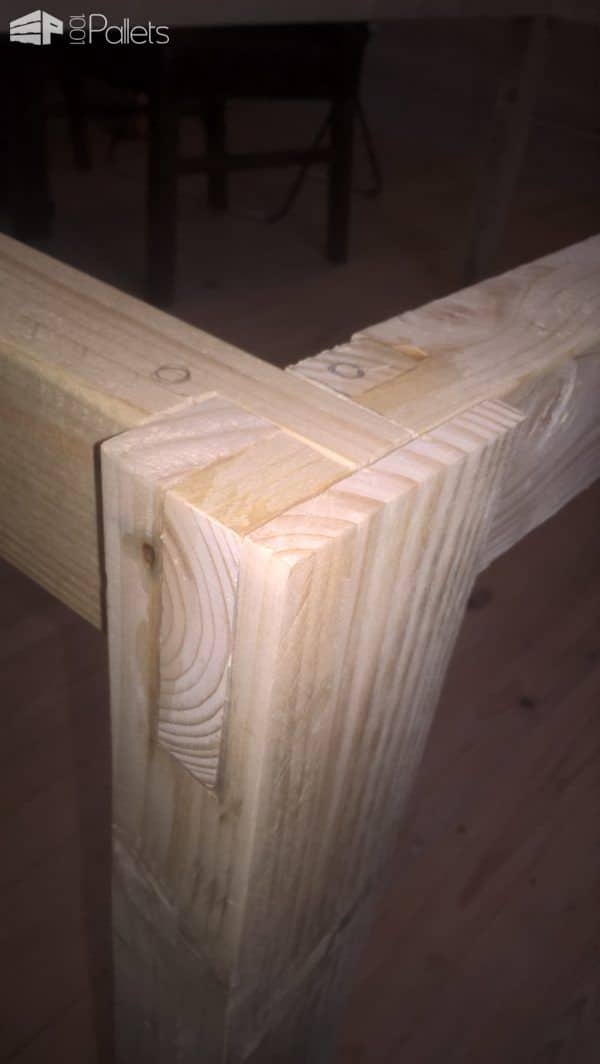 Have you ever seen a 35-mm Spool Lamp?  Here is an idea for open-plan rooms to provide a handy divider.