I made these pallet picture frames from a few old pallet pieces. They are either mitered or lap-jointed together, and I made a few different sizes. They look adorable with the photos or artwork in place!
Put those pallet scraps to good use and make some pallet picture frames for your home – or as a gift to family or friends!
I have sanded them down a little to remove splinters and rough edges but kept the rustic, natural beauty. Finally, I varnished them.  I took them to a local glazer who cut the glass to fit the frames.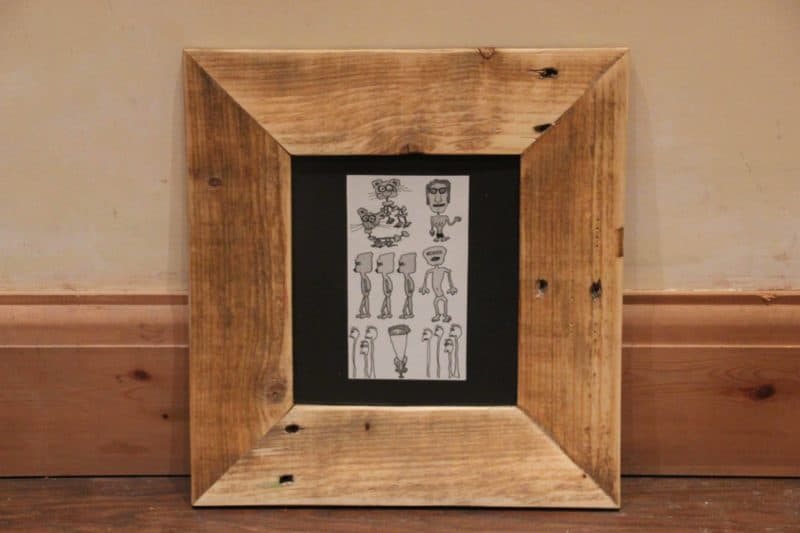 What's the first thing Home Renovators update? Find out here. See ideas for easy half-pallet wine racks and get your party started!