Halloween is gone... and already we're hearing Christmas jingles, but there's a delicious holiday in between! You have to see these 15 fabulous - and easy - Pallet Thanksgiving Craft Ideas! We've scoured the 'net in search of inspiration. These Pallet Thanksgiving Ideas would cheer up the drabbest and dull parties. Plus, have you ever struggled to find the right gift? These craft ideas would be thoughtful and adorable Host or Hostess gifts, too!
So, let's have some fun... Here are the 15 Pallet Thanksgiving Craft Ideas:
Wouldn't this adorable wooden turkey, made from layers of reclaimed barn wood be terrific on your porch, or in a dining room corner? You could easily make this from pallet wood too!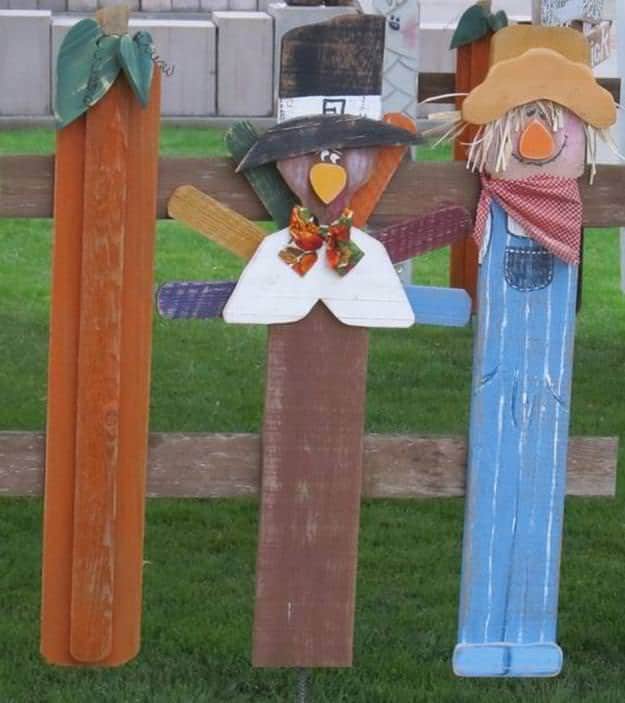 This idea would be fun to have the kids help you make! Set out the craft paints, some ribbon, straw, and whatever else inspires you, and create these cute little Pallet Thanksgiving decorations. Shown is a pumpkin, a turkey, and a cheerful little farmer.
Since you're already layering wood to create little turkeys, why not make a set of Pilgrims too? As an alternative, simply cut out the shapes and paint the details!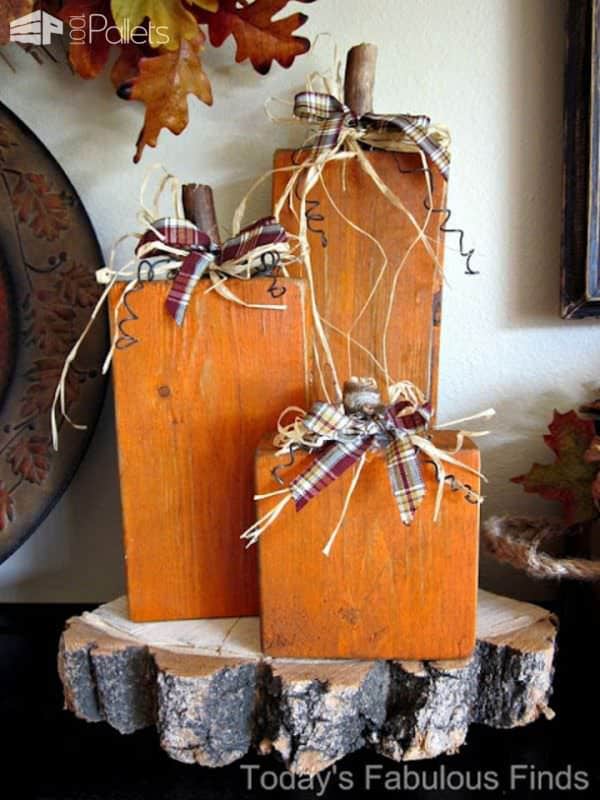 Remember those pumpkins you made for Halloween? Don't put them away - they've got more life in 'em yet! There's even a tutorial available for these.
This interesting pallet sign can be modified to suit your decor. Print out some stencils or just freehand paint any designs you want. You can cut out the words and leaves, or just paint them onto a pallet sign you assemble. Another family crafting project?
Lovely! This could be painted or stenciled as well. :)
This adorable sign gives excellent Holiday Meal advice!
Okay - not that realistic for your holiday decor but you've gotta admit, it's an eye-catcher! We just . . . couldn't . . . resist.
Don't stop now! There are even more Pallet Thanksgiving Craft Ideas on next page!