I made this Pallet Wood Garden Planter for my wife. The only thing that I had to purchase were various sizes of galvanized construction screws and potting soil for the box.
Save your back and get your hands dirty with a terrific Pallet Wood Garden Planter!
First, I turned the heavy-duty pallets on their sides, measured and cut two 2×4″s to the horizontal side measurement. Then one 2×4″ was screwed onto the sides of each pallet down from the top about 12-15″. This horizontal board creates a lip for the 8′ pallet top to be secured together. Each board end of the pallet was secured with screws and formed the bed of the garden box. Next, I used the single 8′ boards and tacked them on as side boards. The raised garden box is now pretty much complete. I lined the box with heavy black plastic to hold the dirt in and secured with a staple gun. Finally, I poked some holes in the plastic bottom for water drainage and added soil and manure. Now the raised garden is ready for planting.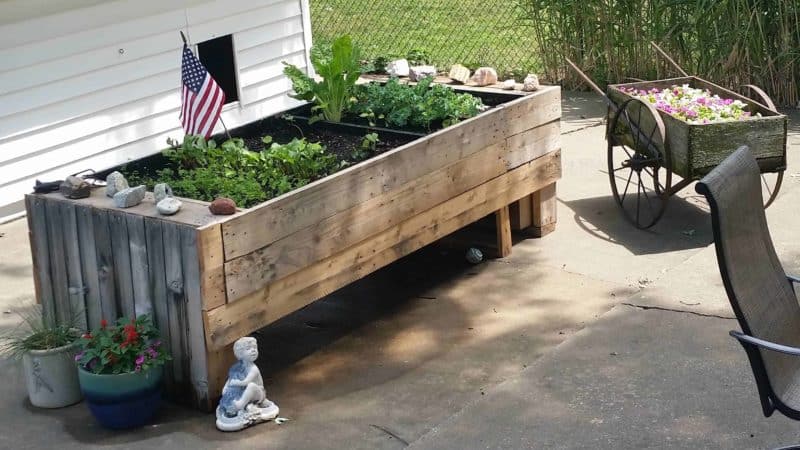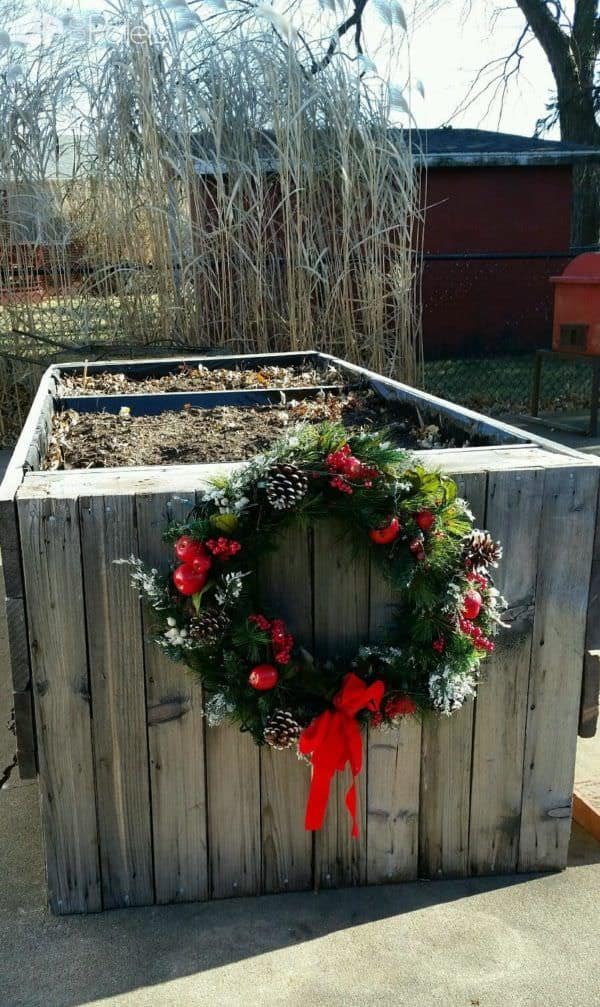 Make a pair of Moon Cradle Cribs – DIY Tutorial available! If you have a lot of scrap wood, we've got an ingenious idea for home decor!