This is my first build of a garden planter box out of reclaimed wood pallets I've found. It was a terribly easy project:
cut boards to width/length,
screwed them to a 4″x4″,
put in a base.
I think for my next pallet planter box project, I'll also include some shelving on the bottom.
I got the wood pallets from a construction site down the road, the screws were screws I pulled off of an old shelf unit and the only material I had to purchase was the fence boards as the siding. Overall, it was a very cheap and extremely easy project.
The box itself holds 450 cubic yards of soil which is perfect for a nice big planter! The overall sizes of this planter box are 5″ x 2″ x 18″.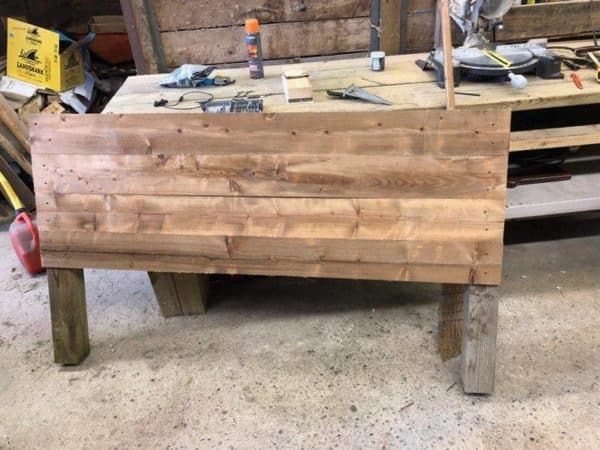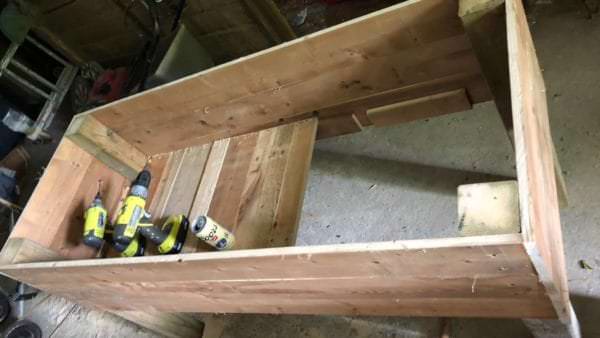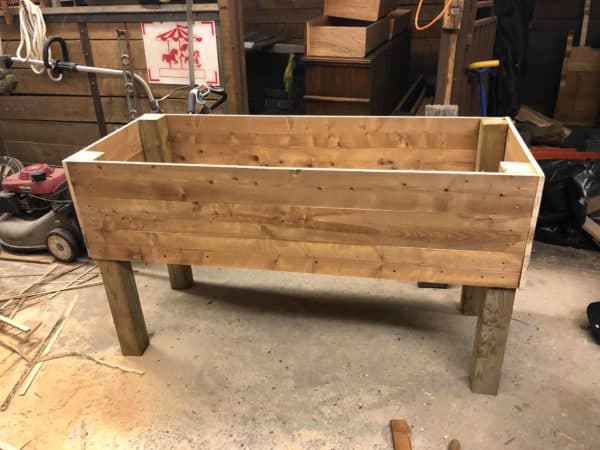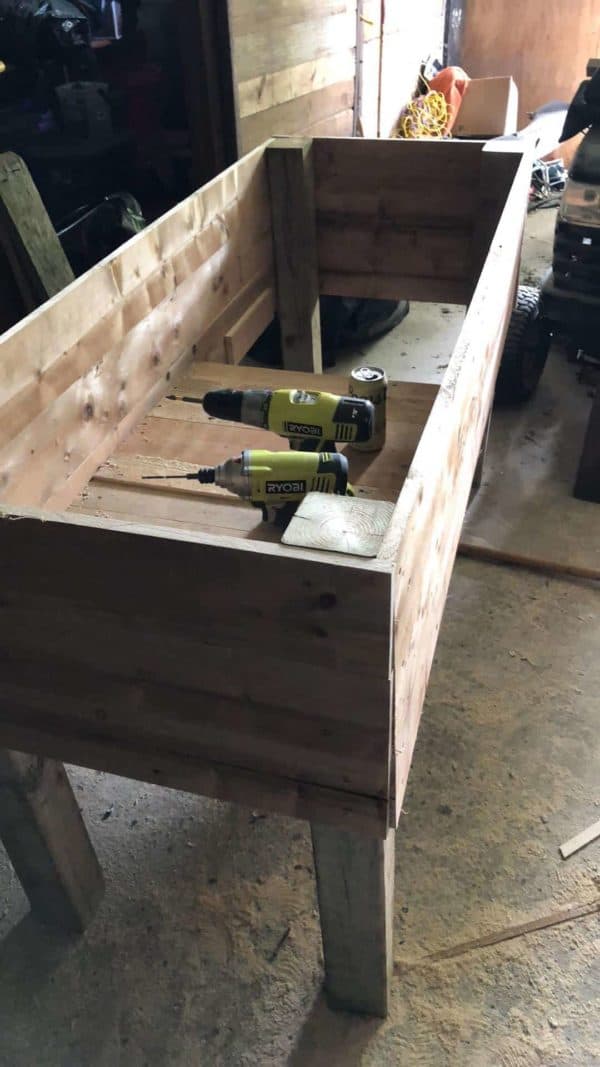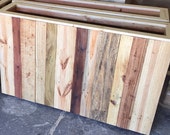 Reclaimed Pallet Wood Planter Box
Please contact us before placing orders outside of New York City area ** INQUIRE ABOUT FREE LOCAL DELIVERY ONLY - Convo us for free NYC area delivery coupon. ** GREAT SHIPPING RATES COUNTRY WIDE. PLE...