I made this Walnut-inlay Sports Fan Pallet Deck Table for my brother, who is a huge WV Mountaineers fan. I made this from one pallet wood.
Spoil the sports fan in your family and make them a terrific sports-themed Pallet Deck Table or coffee table!
I added a half inch plywood backing for the top. Additionally, I did a walnut inlay of the Flying WV logo from some scrap pieces I had left over. It is approximately 21″x 28″ and 22″ tall. Finally, I applied a low-gloss polyurethane applied with a brush, and the final two coats were sprayed on. The thick pallet frames with the notched bottom added a real pallet project feel.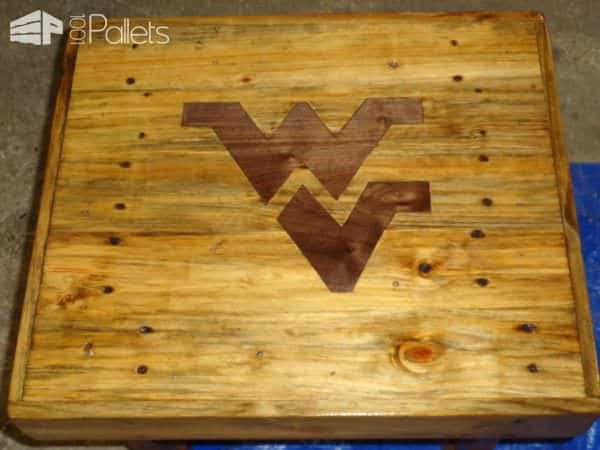 Make your own DIY Portable Tin Can Rocket Stove! Make a custom Sports Fan Sign from Pallets too!