I made this Vertical Pallet Privacy Wall for our garden after a drive through my neighborhood. I stumbled across a construction site for a new home build and saw some old pallets sitting out ready to be discarded. After I saw two that were in decent shape, a light bulb went off. The project was timely, tedious, but quite simple.
Need some privacy or a way to define an outdoor area? Make an easy Vertical Pallet Privacy Wall.
I sanded down the pallets with 60 grit, moving all the way to 330 fine grit sandpaper. Next, I applied a rustic, Early American stain + poly from Varathane. The pallet now serves as a privacy wall and makes it harder for any coyotes to wander onto our patio. They still manage to find a way to get back there, though. Now, onto the next pallet project!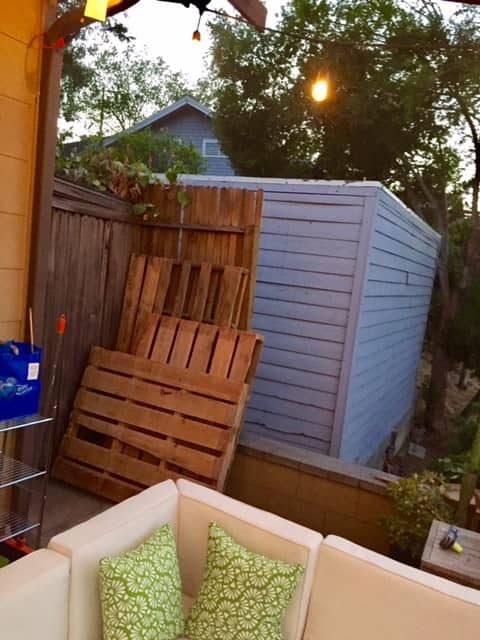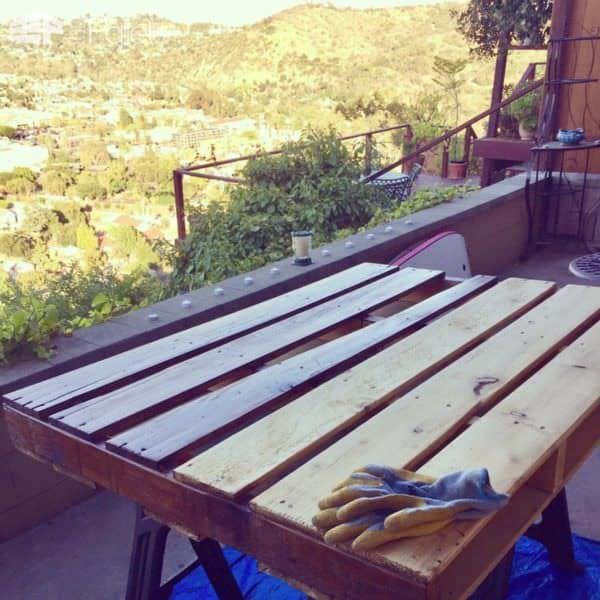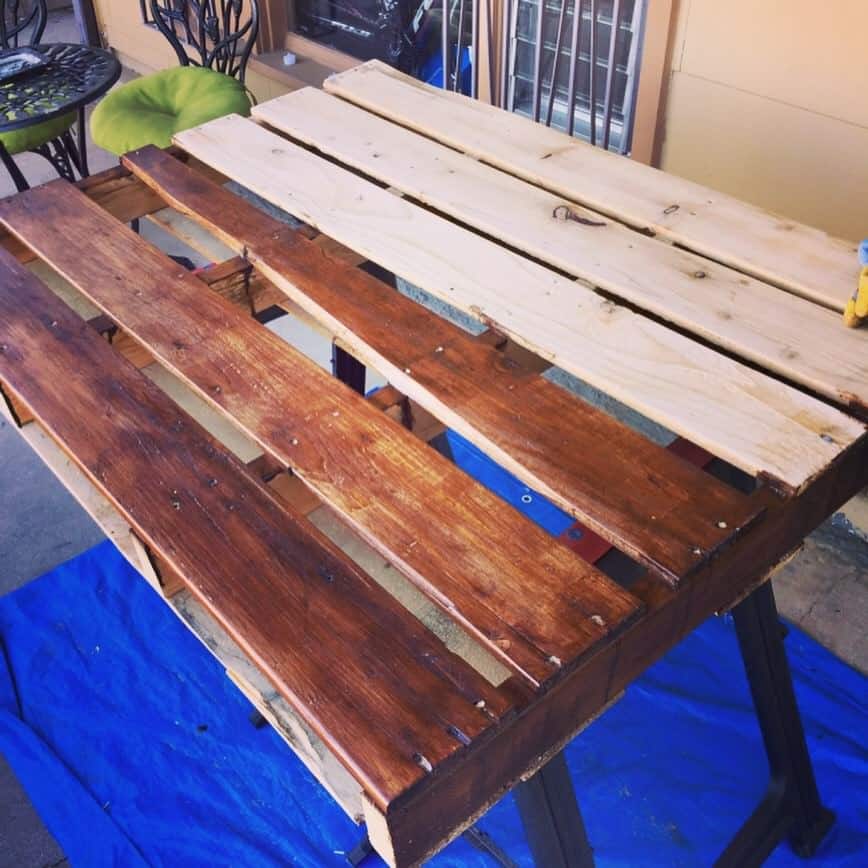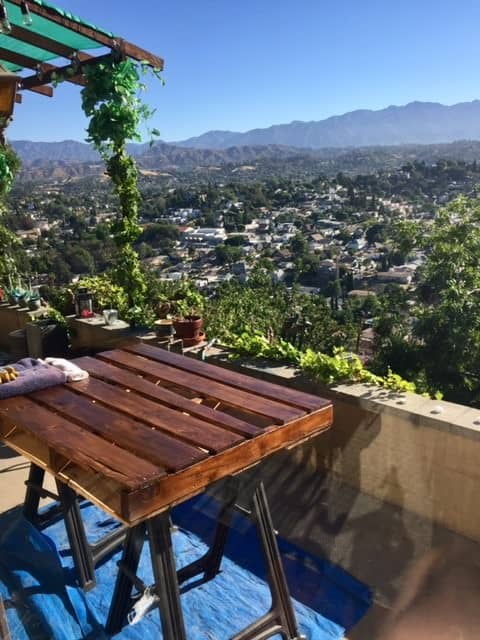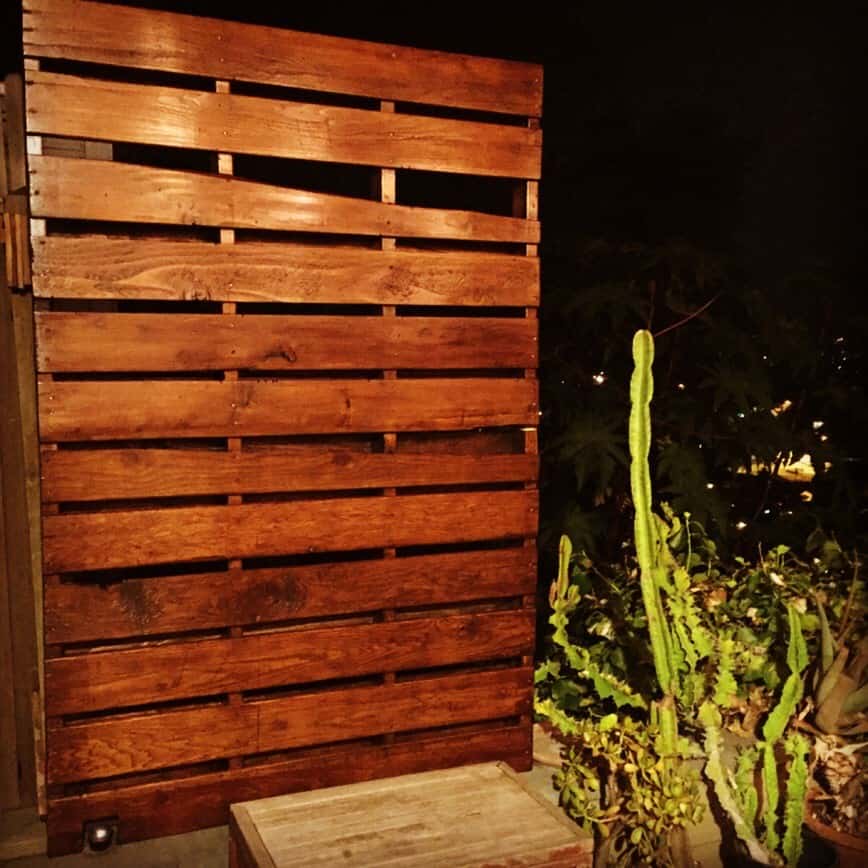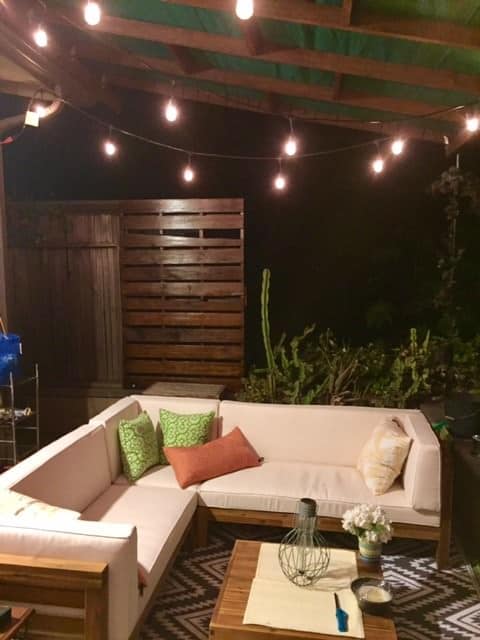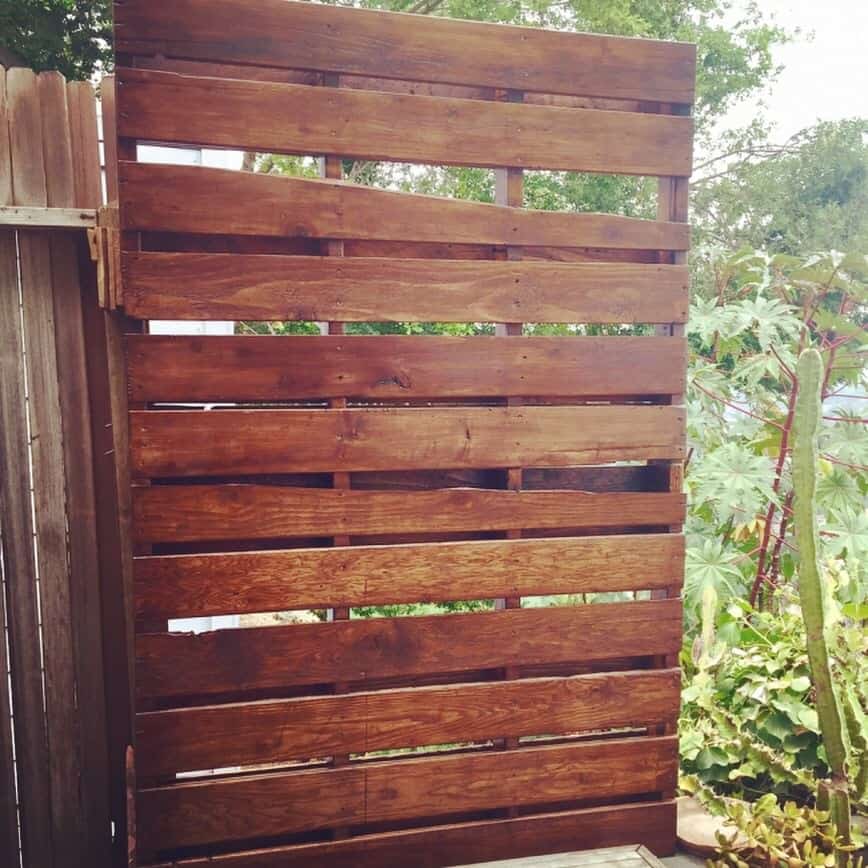 Here are more great ideas for using Pallets in Garden Projects or make some Metal Yard Art!