After finishing a set of Pallet Bunk Beds for my two children, I used some extra pieces of pallet boards for these Pallet Desk Decorations. They're a simple idea, and you could make a whole variety of animals.
Pallet Desk Decorations: let your imagination run wild and involve the whole family!
Upcycle some bits of natural materials, and have some fun with a bit of craft glue or hot glue. These little deer are adorable, but you could make many little critters. Use pallet wood scraps as the basis for your desk ornaments. Imagine these little decorations for the holidays – they would be adorable on a mantle!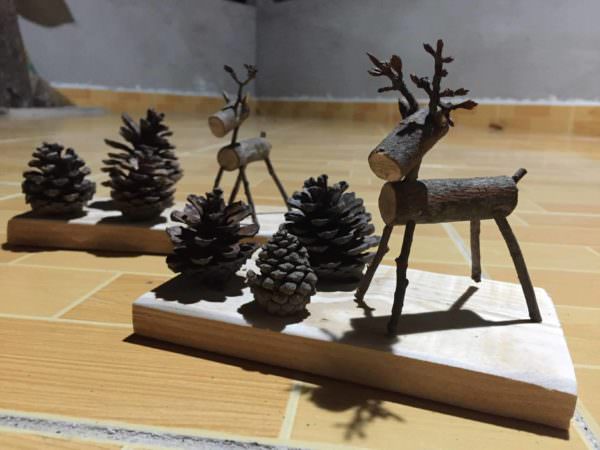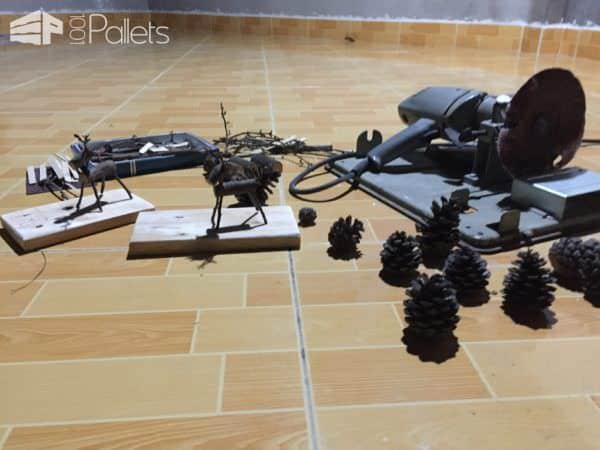 Here are more Holiday Decor ideas for you!