My Torched Pallet Bar was built from two pallets and one large shipping container – all upcycled wood. 36 feet of 2×6″ boards. I've built a variety of pallet bars, and included a video for you to check out, too!
Burn, baby burn! This Torched Pallet Bar puts a twist on the rustic style.
First I cut and sanded all of the wood after I dismantled the pallets. I just didn't want to lose the texture of the wood. Next, I burned the wood carefully with a basic hand torch to add a more rustic image. I glued all the wood before nailing everything together. I also used some screws for inside metal brackets for extra support.  Additionally, I used some leftover plywood from another project that was perfect for my wide shelves.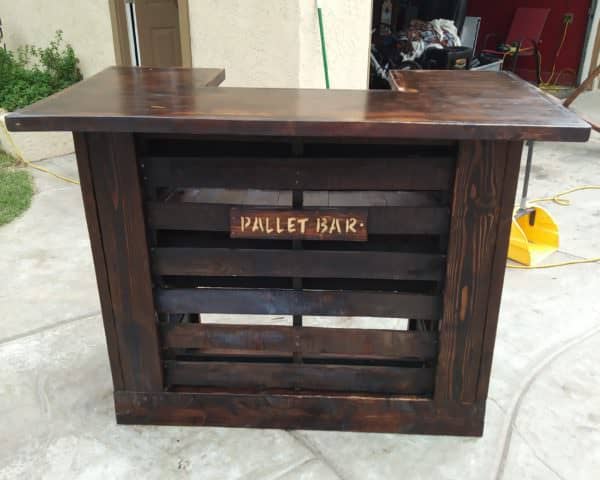 Have you ever seen Chucks Flowers?  And get ready for spring with a Pallet Potting Bench.