I made this Pallet Wood Castle using many upcycled components, including pallets, surplus wood, and even polystyrene tubes! I got some of the supplies from DIY stores and other shops.
Create the perfect outdoor play space with this great Pallet Wood Castle! This playhouse will surely make the kids squeal with delight!
Now if only you had a moat… maybe the next project… :)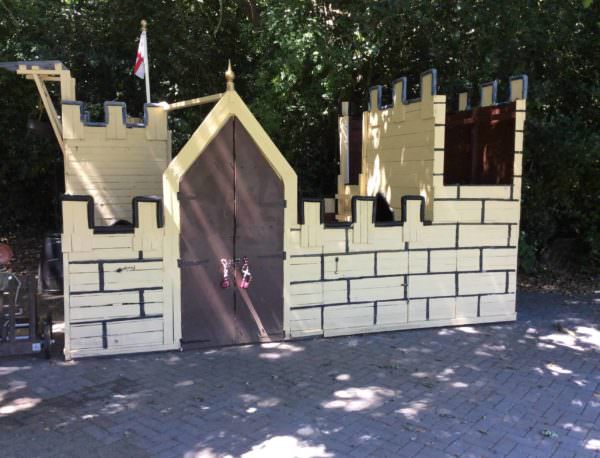 Now make some great Timber Toys to go with this castle! Don't forget Fido – make some great homemade Dog Toys!