I made this Pallet Wood Bookcase partially because the large cabinet factory that I work at made some changes. They decided to discontinue selling quarter-sawn oak cabinets and were going to throw out the 3/8″ thick panels that were used for door panels. I brought a pallet of the home and used those for the back.
Combine upcycled materials to create a gorgeous heirloom piece like this Pallet Wood Bookcase!
I made this Pallet Wood Bookcase that measures 40″ x 12″ x 72″ from pallet wood, four 1X4″ boards that I purchased, and some quarter-sawn oak panels that were going to be thrown away. I used the four 1x4s for the four main six-foot-tall support legs. The shelf supports, as well as the shelves and the sides, are all pallet deck boards.
I fastened the frame and shelves with 2″ and 2 1/2″ wood screws while using wood glue and 1 1/4″ trim nails to attach the deck boards on the side and to the shelf supports. After sanding pallet wood I stained with dark walnut stain and then finished with one coat of satin polyurethane.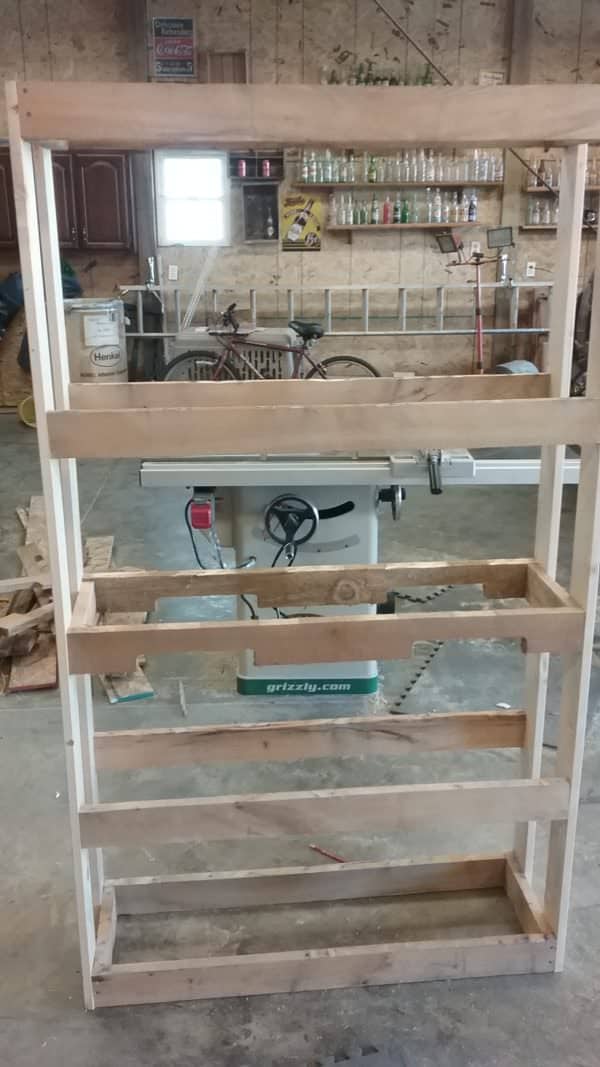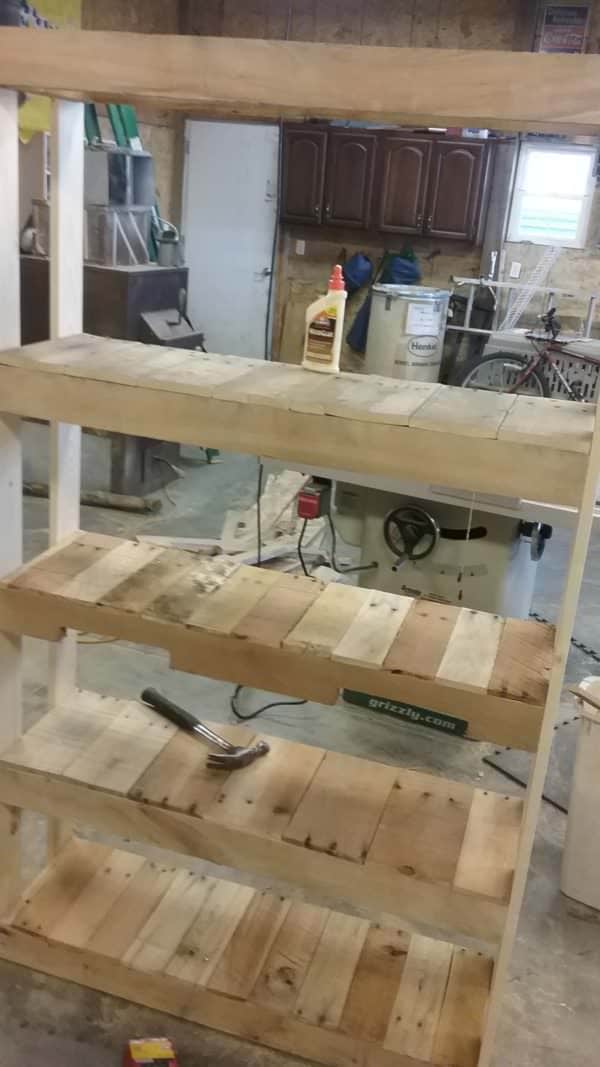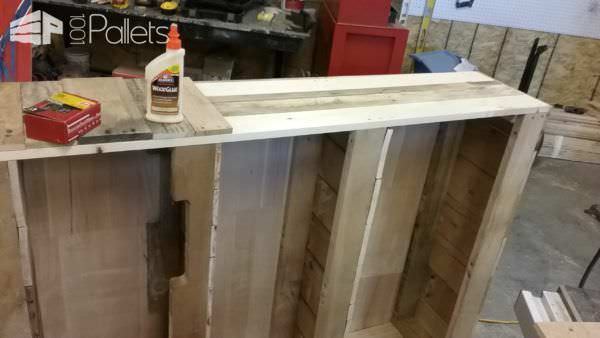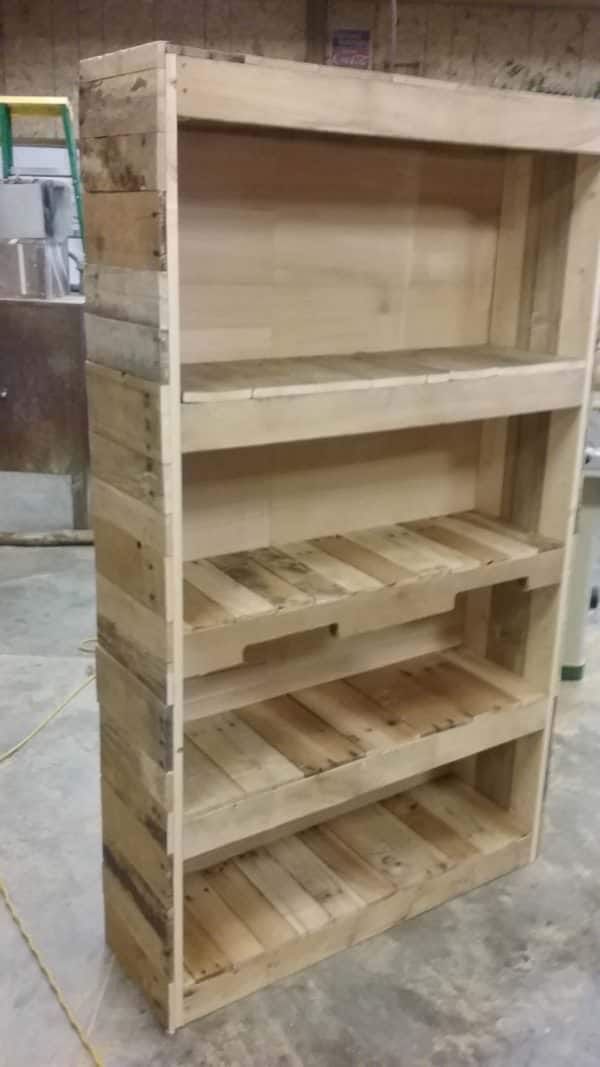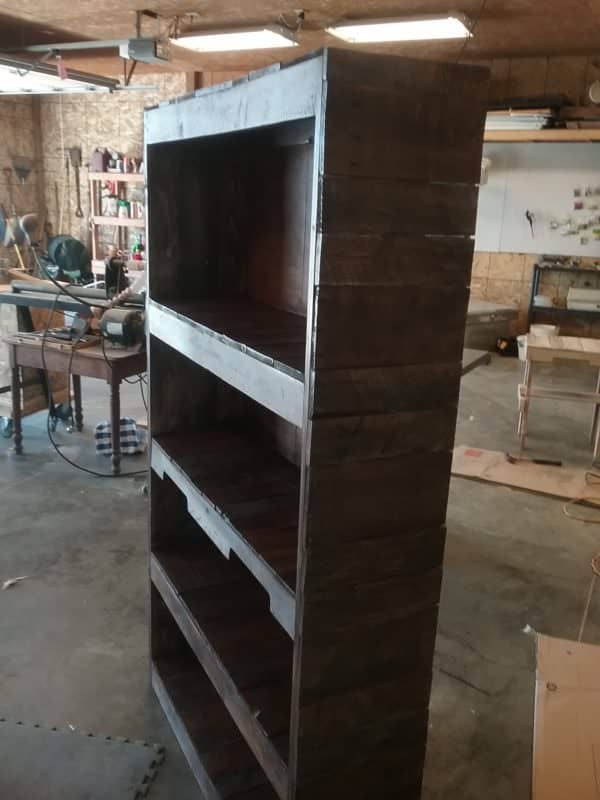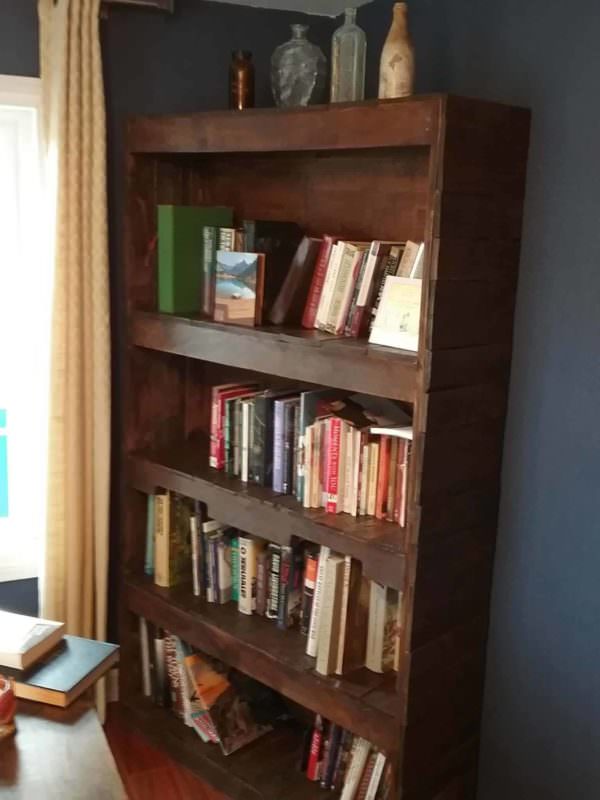 What a great way to upcycle wood and create storage. Now reward yourself with this easy Underlit Wine Rack! Here's another way to upcycle products and create a lot of storage, easily – these Bottle Drawers! You have to see them!