This Stacked Pallet Coffee Table is simple and very useful. I made this cheery coffee table using four pallets that I stacked on top of one another. Then, I used only acrylic hobby paints to color it. I only used heat-treated pallets.
Make your own easy, color-coordinated Stacked Pallet Coffee Table for indoors or outdoor use!
Make your own furniture that even the kids can have some fun helping you create. Imagine your own version of this coffee table, but with your children's artwork immortalized on top. It would be an amazing gift for the grandparents, too. First, find four HEAT-TREATED pallets, and clean them well. Sand down any rough edges. You may want to remove the lower deck boards, if present, to lighten the table. Be sure to leave the two outer rails intact at a minimum. You can paint your pallets before assembly or after. If using the coffee table outdoors, it is advisable to paint BEFORE assembly to fully encapsulate the wood. Stack the pallets on top of one another, and attach together using screws. For ease of mobility, add a set of locking casters. Now you have instant remote-control storage, a magazine rack and DVD storage all in one!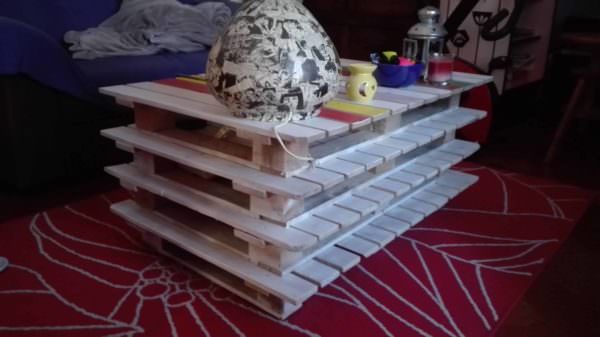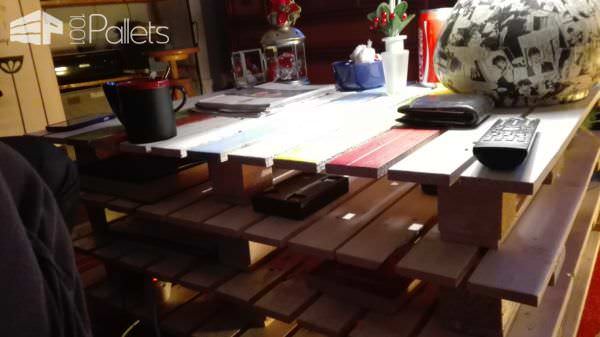 Great idea! Check out our affiliate for another great idea for a Pallet Wall Shelf!