This Special Pallet Coffee Table has a secret… a secret compartment! This creative design is deceptively clever. Now you can hide a bag of cookies away from the kids! This coffee table measures  26″ deep x 47 1/2″ wide x  17″ tall, and the bottom shelf features a cool hidden compartment big enough to fit a cordless drill!
Special Pallet Coffee Table: stealth storage that'll surely impress your guests!
This coffee table features forklift-arched stringer boards for the legs and a beautifully painted top. The lower shelf has a well-concealed storage compartment beneath a decorative focal pattern. Indulge your inner spy with this project!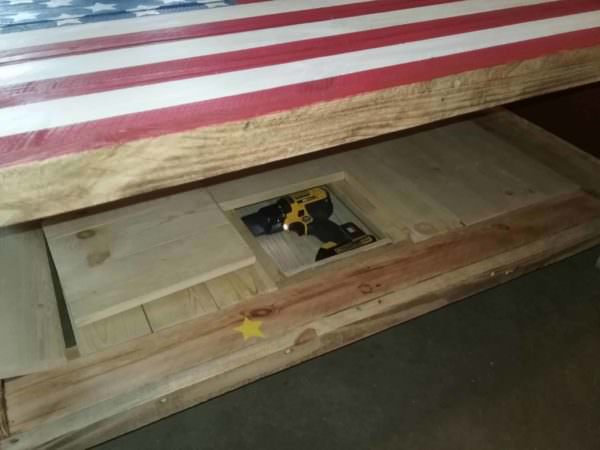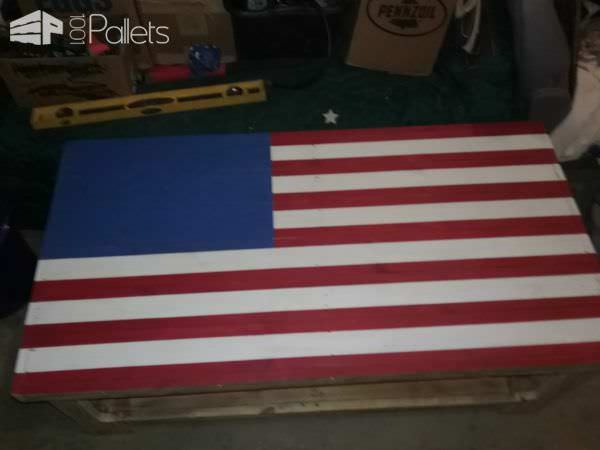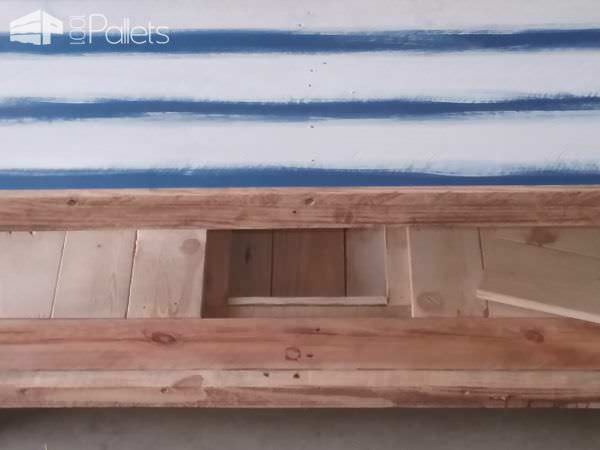 Awesome job! Now you have to see these excellent picture frames!