I made this Modern Pallet Wood Coffee Table using five pallets in order to find two complementary tones. The only expenses for this project are drawer pulls and locking casters.
Turn rustic into a stylish Modern Pallet Wood Coffee Table that's mobile for your active lifestyle!
This project took about a week to complete. I dismantled the pallets and planed them down smooth after removing the nails. I built it with several drawers to add handy storage solutions for remote controls, magazines, and games.
Table basse faite avec 5 palettes en 1 semaine, il a fallut trouver des palettes de 2 couleurs donner tout le style de la table.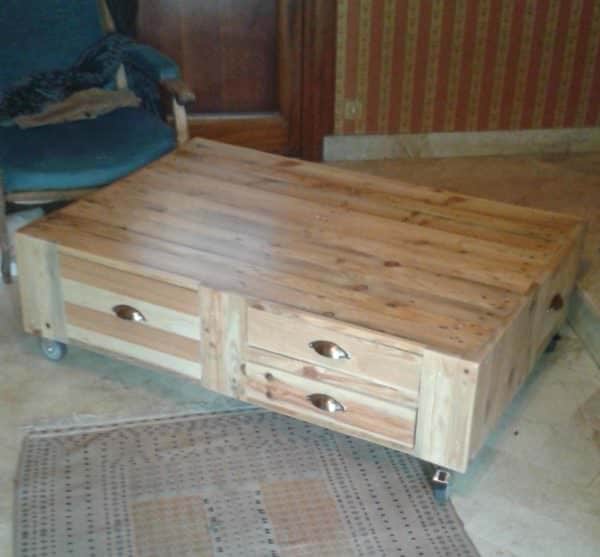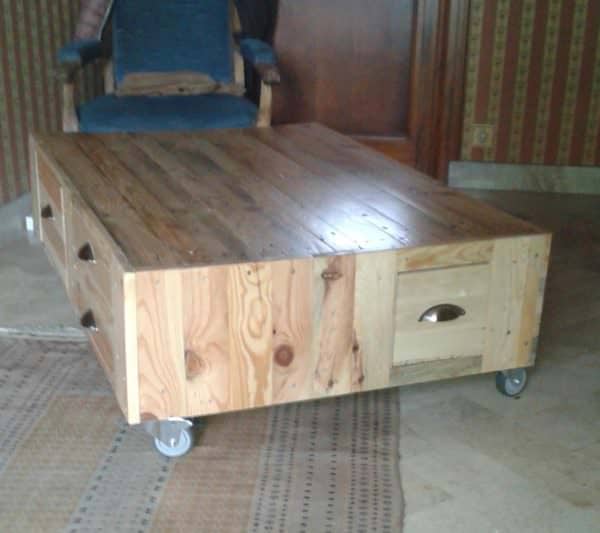 Add a Pallet Privacy Fence to create a secret garden. Did you know you can hand-knit using only your hands?